An apartment in Batumi is a cherished dream of every person. What could be more pleasant and convenient than to be able to come to your own comfortable apartments in the best Black sea resort of Georgia at any time of the year? You don't need to search, book, adjust to available dates, or overpay for rent in high season.
The second advantage of owning real estate in Batumi is its high investment efficiency. Resort real estate is always in demand, it is a highly profitable asset that can bring a stable profit to its owner, who can be located in any part of the world.

The most advanced owners are able to combine these two options – a few weeks a year they use an apartment in Batumi for their vacation, and the rest of the time they rent it out, receiving passive income.

How much does an apartment in Batumi cost, how can I buy it without the risk of overpaying or making a wrong choice? What is the area of Batumi of the best choice for living and investment? Where can I find the best deals, and do I need the help of local realtors? Experts of the largest real estate search engine #1 GEOLN.COM will help you understand all the details.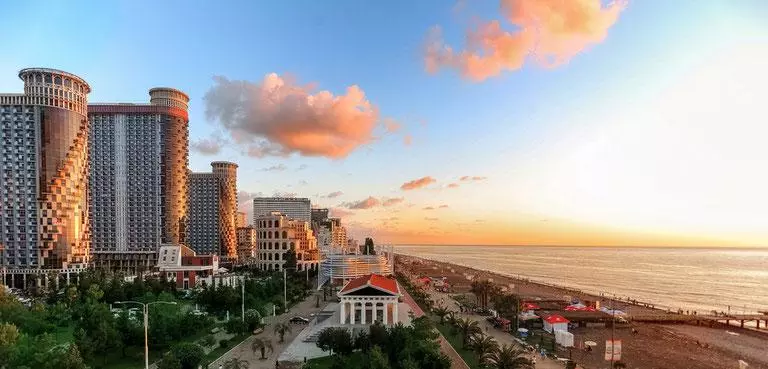 Real estate categories in Batumi
Batumi is the third largest city in Georgia and its main sea resort. Batumi has a well-developed infrastructure, so there are a huge number of different types of housing, from elite new buildings of premium class to the usual budget "khrushchevka" and "stalinka".
As in all seaside cities in the world, the closer to the sea a house is located, the more expensive it is to buy square meters. The first coastline is traditionally the most expensive.
New Boulevard


The greatest tourist demand for real estate is on the territory of the so-called New Boulevard. The main number of new residential complexes, skyscrapers, and apartment hotels built for foreign owners in the last 5-7 years are located in this area. Some of them are currently at different stages of construction, some of them have long been commissioned and occupied.
If this is not the first line, then the cost of 1 sq. m. of housing in a residential new building is about $950-1000 per sq.m. in an apartment "turnkey" – with ready-made repairs, furniture and appliances. Apartments in the "black frame" condition can be found within $700-800 per square meter.
Today, you can find many options for buying at the initial stage of construction. In this case, the cost per square meter will be the lowest – from $500-550. As a rule, the house is built about 2-3 years.
On the first line in this part of the city, you can buy housing at a price of $950-1 150 in the initial stages of construction. After putting the house into operation, the price for 1 square meter in the "black frame" soars to $2,000 and higher.
Old Town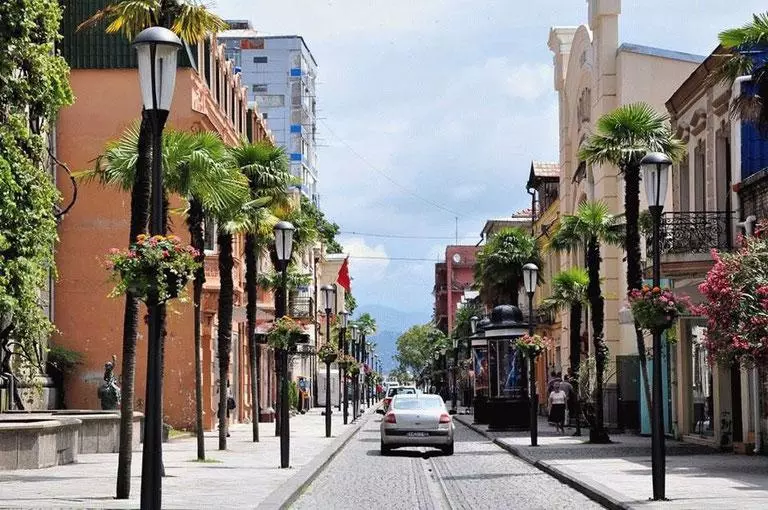 The Old town area is also traditionally popular with foreign buyers. It is valued mainly for its authenticity and belonging to the historical heritage. There are old houses, usually no more than 3 stories in height, dating from the XIX - early XX century.
Apartments are different - from compact 1-room studios to spacious apartments of 150-180 sq. m., often there are duplexes. The price per square meter here has remained stable for many years and is about $1,000. Naturally, this is a secondary housing stock, so apartments, as a rule, need repair, and often-a complete replacement of utilities.

On the territory of the Old Boulevard, you can find new buildings, but they are quite small. The price of 1 sq. m. in them is usually the same $1,000 with repairs. On the first coastline there are several skyscrapers – this is a premium property with the highest value in the city. In a completed house, the price for a black frame can reach $2,000-2,500.
Budgetary real estate
If you are looking for an apartment for yourself and do not apply for an elite level, we recommend that you pay attention to the central part of the city. These are lively residential areas with excellent infrastructure and the largest selection of house types.
Here, within $40 thousand, you can buy a good 2-room apartment in a secondary Fund. The cost of 1-room apartments starts from $30 thousand. As you move away from the city center, the price of apartments decreases.
On the periphery of Batumi, in the districts of BNZ, Bartskhana, Hopa, Makhinjauri, Khelvachauri, etc., a 1-room apartment in residential condition can be purchased for up to $18-20 thousand. The cost of 2-3-room apartments in these areas is about $25-35 thousand, depending on the condition.

In new homes at the initial stages of construction, the cost per square meter can start from $350-400. These are low-cost residential new buildings, not skyscrapers, with ordinary front doors, without concierges, reception, underground parking lot and other attributes of elite housing. This is a good purchase for a family, but the investment potential of this property will be minimal.

Where to find an apartment in Batumi
The most complete catalog of primary and secondary real estate in Batumi of all categories can be found on the portal GEOLN.COM. This is a free search engine for verified real estate directly from developers and owners. On our website, you will see the real price without any intermediaries or realtors.
Moreover, the global holding company GEOLINE HOLDINGS LLC is a partner of most major developers working in the territory of Batumi. Therefore, we are able to provide you with additional discounts on the purchase of real estate in new residential complexes in different parts of the city.
Use the cashback program for buying real estate from GEOLN.COM. You can find information about the availability of a registered certificate for a discount on the page of a specific object in the site's catalog.
Use the real estate search engine GEOLN.COM free of charge and choose your ideal apartment by yourself, without overpayments. Save hundreds and thousands of dollars on paying for the services of realtors, agents, and other intermediaries.

If you have any questions, please contact our staff via the live chat window on the site. We are happy to be of service to you!