Real estate experts know that people are divided into two categories – those who want to live in a private house, and those who prefer to live in a city apartment. It is impossible to say with certainty which option is better – this is a rhetorical question. The pros and cons are very individual.  

The real estate search engine GEOLN.COM does not argue with preferences and provides the most complete list of real estate for everyone who wants to buy a house in Georgia, inexpensive and without risks. We provide a convenient choice of accommodation of any format without intermediaries.
In our search engine, you can find, compare and think about the most suitable options for you with maximum comfort, without haste. Each object is accompanied by a lot of photos and comprehensive information about all important characteristics. Convenient filters and easy navigation will help you choose the desired city, property type, set the minimum and maximum price, etc.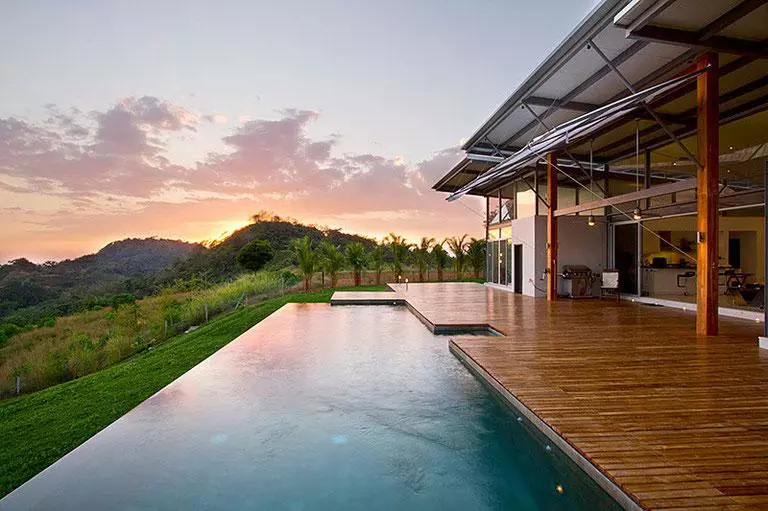 Our site gives you the opportunity to view the property, buy it directly from the seller and save on the services of intermediaries. For example, under the link https://geoln.com/en/georgia/batumi you will find an exhaustive, the most complete catalog of all new buildings in Batumi. We will be happy to help you realize the dream of your own house near the sea.
If necessary you can also use our service https://geoln.com/how-to/most-frequent-questions and order support of purchase and sale transaction.
The uniqueness of GEOLN.COM is that we are the first and only search engine in Georgia, where you can find absolutely all formats of real estate. Our special project gives you the opportunity to choose any property in Georgia: to buy private houses, townhouses, villas, as well as to buy a hotel.
Georgia has unlimited potential for investment in residential and commercial real estate. Over the past 1.5 decades, the indicators of the tourism industry of the country annually break their own records.
Today, to buy a house in Georgia nearby the sea is not only to provide your family with a summer vacation in one of the best places on the Black Sea coast but also the opportunity to receive passive income from renting real estate.
To get a cheap house in Georgia you can:
build it on your own.
buy a turnkey house
buy an off-plan house.
The undeniable advantage of building a private house from scratch is the choice of an individual project, which will take into account all the wishes of the customer. But it must be borne in mind that the construction of a house is a protracted process and the progress of construction is better to control by yourself. Therefore, even if the future owner will entrust the construction of the house to the contractor, he will still need to come to Georgia or live here permanently at the time of construction.
To see the catalog of private houses, townhouses, villas in Batumi, Tbilisi and other parts of Georgia, on the main page https://geoln.com/en/georgia select the needed city and tick the object type. If desired, set other filters, and click "Find". After that, you will be able to view all the current offers on your request.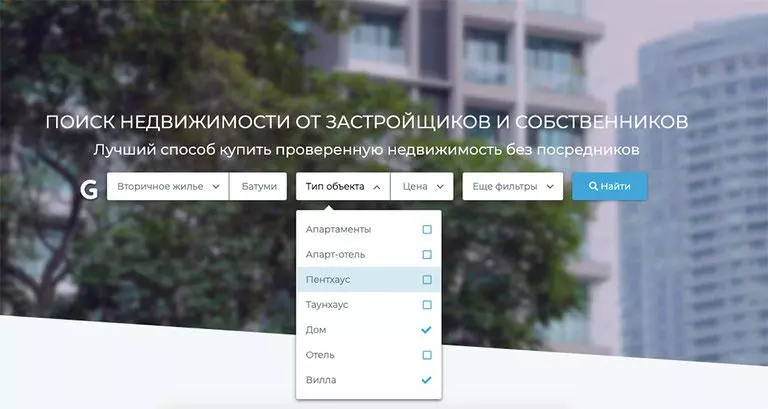 Instructions on how to choose all the houses in Batumi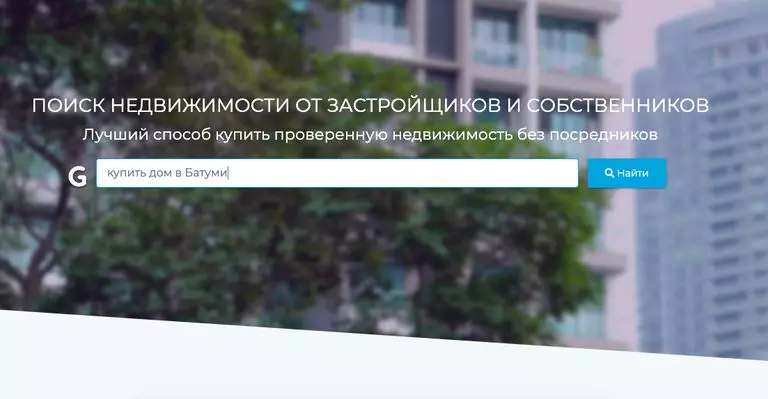 Instructions on how to find a house on request - just write a query in the search box of GEOLN.COM.
Types of private houses and their main characteristics
Above, we have shown instructions on how to find a house on your request, now we will tell you more about the types of houses;
A villa is usually a country house for seasonal living. 
A cottage is a separate country or city house for year-round living.
A townhouse is a low-rise house, divided into several apartments vertically.
All these houses are suitable for both personal use and business investment. Many owners of private houses combine these two possibilities - spend holidays in their houses, and rent them out of season. A competent approach and knowledge of the laws of the functioning of local markets make it possible to profitably use your property.
Good locations in Georgia for buying a house
Let's consider the most popular locations in Georgia for buying a house, and indicate which houses in Georgia are best suited for investment in a particular region of the country. Please note, you can also select a city in the search engine settings, in the appropriate filters.
1. Tbilisi. Buying a house in Tbilisi is almost a win-win option for investing money. The capital city is always the business, tourism, financial, educational and cultural center of any country. Regardless of the season, houses in Tbilisi will be in demand and bring income to the owner - there will always be tenants. The main thing is to know in which area of the city you can buy a house in Tbilisi inexpensively so that it is in a popular tourist area, or near the main strategic objects. 
2. Batumi. Real estate nearby the sea is in great demand in the short summer season. As a rule, it is 3-4 months, from June to September. Buying a house in Batumi, be prepared for the fact that the rest of the year it will be empty. On the other hand, there is a tendency to the fact that some tourists come to the coast for the purpose of "passing the winter" in a mild subtropical climate. But in any case, the prices for rent out of season will be significantly lower than in the summer.
3. Kvariati and Gonio. These are the nearest suburbs of Batumi, located almost at the border with Turkey. They are famous for their beautiful beaches, cleaner water in the sea compared to Batumi. If you decide to buy a house in Georgia and your choice will stop at this location, keep in mind that the prices for the purchase of housing here will be comparable to Batumi, but the houses will be rented only in high season. In the rest of the year life here grinds to a halt.
4. Kobuleti. The second most popular seaside resort in Georgia after Batumi. Real estate here is in great demand only in high season. At the same time, the cost of buying a house or apartment in Kobuleti will be significantly lower than in Batumi.
5. Chakvi. The village is located in the middle between Batumi and Kobuleti. You can buy a house here quite cheaply, while transport accessibility to Batumi allows you to rent a property in it quite successfully in the summer season. The catalog of offers in Chakvi.
6. Shekvetili and Ureki. These villages are located 48-50 km away from Batumi. Their coast is famous for its healing magnetic black sands. This is a very secluded place, designed for family holidays. In fact, it is a province of interest only in the summer season.
7. Bakuriani. It is a popular Alpine resort located at a level of 1,700 meters. Investment attractiveness is explained by the fact that Bakuriani is in demand almost year-round. In winter they ski here, in spring and summer they drink mineral water and breathe the mountain air. In view of the very small size of the settlement (only about 2 thousand inhabitants) there are quite a few offers for the sale of ready-made houses, but a lot of land on which you can build a house by yourself.
8. Borjomi. A popular tourist and recreational destination. Here are the famous eponymous national park and healing mineral springs. This explains the high and year-round demand for the resort, here come both foreign and domestic tourists. A house in Borjomi is a profitable investment, as well as a great opportunity to recover in one of the most picturesque places in Georgia.
9. Gudauri. The most popular ski resort in Georgia is located at the level of 2 150 meters. There is a large selection of housing for purchase, mainly apart-hotels. The cost of real estate is quite high due to the demand for the resort, the season is relatively long, lasts from the second half of December to the end of April. The cost of renting housing is high. The catalog of houses in Gudauri.
10. House in the mountains of Georgia. If you want to buy a house in Georgia inexpensively, and at the same time you do not care about the possibility of profit from real estate, consider the option of a small cottage in an ordinary village, not in demand by tourists. This is a great opportunity to live in solitude, in clean air, surrounded by incredibly beautiful nature.
Conclusions of the first part of our special project's:
Buying a private house in Georgia turnkey or off-plan is an ideal option for foreign investors, as well as those who do not want to waste time and nerves for a long construction. A citizen of any country is allowed to buy a house in Georgia, including citizens of the Russian Federation.
You can find a suitable house on your request, easily and simply using the technological capabilities of the real estate search engine in Georgia - GEOLN.COM.
If you do not find a suitable version of the finished house, it can always be built from scratch. In the next article, we will tell you how to choose and buy a land plot for the construction of a house in Georgia.
Your team of GEOLN.COM