Project info
Finished at
October 2022
Price, m2
590$ — 1200$
Housing class
Business
Buy online
Details
Installment plan
Interest-free installments with a period of 3 years, 30% down payment
Bank mortgage
Property type
Residential complex
Square
from 29.00 m2
Floors
37
Apartments
556
Distance to sea
500 m.
Building phase
Carcase finished
Condition
Black walls
Ceiling height
3.00 m.
Construction type
Monolyth
Elevators
3
Security
Intercom
CCTV
Security
Reception

Conveniences
Parking
Spa
Fitness
Pool
Commercial area
Kids playground
Near school
Near kindergarten
Near supermarket

Add to free Travel & Invest tour
Add to autotour
Personal discount certificate 300$
Free consultation
Ask a question
Resale properties in this project
Found

2

object(s)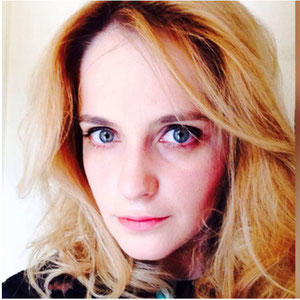 Promos and discounts for Black Sea Towers
Sales in Black Sea Towers started!
Apartments in Black Sea Towers from 17110$
Contact us →
📣 300$ — discount certificate
Personal discount certificate 300$
Contact us →
About the project
The new, modernly equipped housing and hotel complex is located on 16 J. Shartava Street,  opposite the stadium conforming to UEFA standards and next to the world brand of supermarkets - Carrefour.
The project consists of two 40-storey buildings, each of which will have more than 600 apartments.
The complex is characterized by modern design and architecture, a wide selection of apartments and many other priority characteristics.
Infrastructure: 6-storey car parking for 400 vehicles, swimming pool, fitness club, spa, children's playground, etc.
4 elevators - MITSUBISHI, the speed of which is 2.6 m/s.
The complex will be equipped with a European standard fire safety system in accordance with the new regulations. The entrance will be finished with natural stone in a composition with granite. Entrance doors - metal, fireproof, with electronic lock and one universal key.
Up to the 20th floor all the apartments are finished in a black frame (all facilities are connected to the apartment, windows and front door are inserted)
From the 20th floor and up there are hotel apartments (they are finished in a white frame, internal partitions will be erected according to the submitted project, floor screed, electrical wiring, plumbing wiring and plaster).
Minimum area: from 36.8 sq.m
Cost: from 530 $ / sq.m.
Completion of construction – December 2021
Installment conditions: interest-free installment with a period of 30 months, down payment 30% of the total cost.
Management company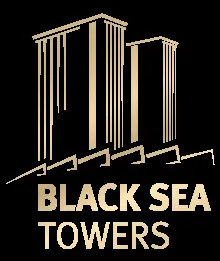 Details about Black Sea Towers Management
Developer
The company «Real Palace» was founded in 2011. In a short period of time the company has got a vast experience in the construction industry.…
Details about Real Palace Ltd
Order a free transfer to Black Sea Towers
Black Sea Towers on the map of Batumi
FAQ
Is redevelopment possible?
Is there an installment plan?
Does the project meet seismic resistance requirements?
Will there be apartment management?
What is the condition of renting apartments in Black Sea Towers?
What documents must be provided by the client to purchase an apartment in Black Sea Towers Batumi?
What payment options are available in Black Sea Towers?
Are there any discounts when purchasing an apartment in Black Sea Towers?
How many floors are there in Black Sea Towers?
What is the price per square meter in residential complex Black Sea Towers?
What is the minimum price for an apartment in Black Sea Towers?
What is the type of the building construction in Black Sea Towers?
Are there any apartments available from the owners in Black Sea Towers?
What is the customer rating of the new building of Black Sea Towers?
What kind of infrastructure is in Black Sea Towers?
What building is for renting out in Black Sea Towers?
When will the construction be completed?
Installment plan terms and conditions
What is the current stage of construction works?
How many elevators will be in the building?
What is considered ceiling height?
Other objects nearby, Batumi
Please fill the form to get notifications about changes in price
Please fill the form to get callback from the developer
Please fill the form to get your personal discount 300$.
Tell us if nobody answers the phone.
Mortgage calculator
| Month | Total | Credit % | To debt | To percents | Balance |
| --- | --- | --- | --- | --- | --- |
New list
Black Sea Towers
Add to list «»?
Please fill the form to get callback from us