The leading independent European organization, which was created to promote culture and tourism in Europe, European Best Destinations (EBD), has named Tbilisi the safest place to stay in Europe in 2020. The capital of Georgia took the 1st place in the list of recommended European cities for recreation. Batumi took the 7th place in this rating.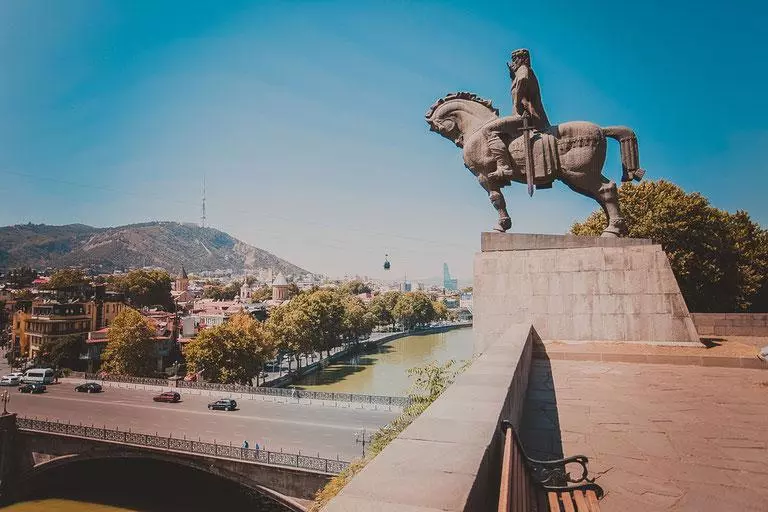 Tbilisi
The rating was based on data about the number of sick and recovered citizens within each country. It was also evaluated a comprehensive readiness of a country's infrastructure to receive tourists – the availability of sufficient medical beds, hygiene in places of recreation and entertainment, compliance with the requirements of the who to the rules of life under the threat of coronavirus and other details.
Experts from European Best Destinations noted that Georgia responded very quickly with measures that kept the epidemic at an extremely low level. As a result, there were 260 times fewer cases of Covid-19 detected in Georgia than in the most affected European countries. Experts also stressed that today Tbilisi is 5 times safer from the point of view of crime than Paris and London, and the number of hospital beds per thousand inhabitants in Georgia is more than in Sweden and Denmark.
Tbilisi is named the most fashionable place in Europe in 2020-ideal for lovers of culture, architecture and gastronomy. Experts on international tourism noted that the capital of Georgia is filled with hundreds of unique experiences, so visiting interesting sights in Tbilisi is exactly what all people need after a long stay at home.
Georgia is also ready to provide a safe and comfortable beach holiday. The best seaside resort in the country Batumi has a long wide beach, which allows you to easily maintain the necessary distance and enjoy swimming in the sea. Experts also noted that there are more than 30 hospitals in Batumi, where foreign travelers can be accommodated if necessary.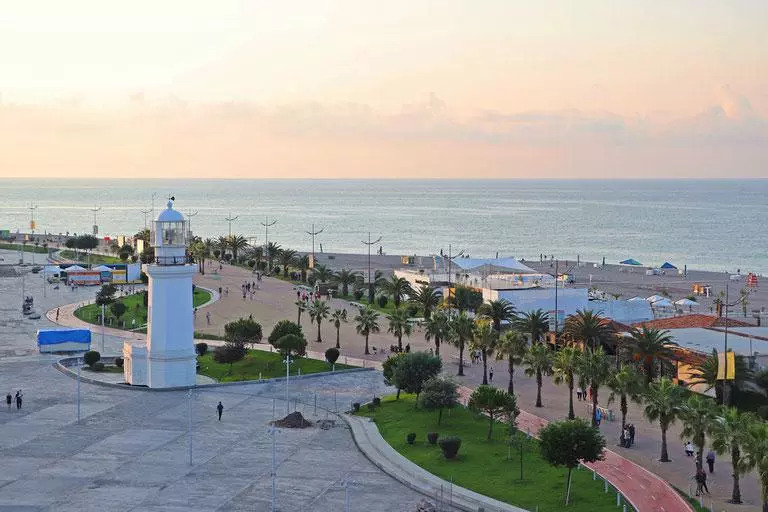 Batumi
At the same time, the cost of staying in a 5* hotel or in a private Villa in Batumi is 4 times cheaper than in a hotel of the same category in other European resorts. In Batumi, in general, the cost of real estate by the sea is one of the most affordable in Europe. Global property search engine GEOLN.COM created the most complete catalog of offers from developers and owners in Batumi with current prices at the moment. Almost anyone can choose an inexpensive apartment by the sea, because prices per square meter in a modern urban new building start from $350.
GEOLN.COM provides a number of opportunities for those who want to visit Georgia and are interested in purchasing real estate in Batumi:

1) tour for real estate with cash back - tours.geoln.com. Exclusive offer from GEOLN.COM – the opportunity to combine the acquaintance with the country and get a cash back of funds spent on vacation and accommodation in the tour in the case of buying real estate. At each stage, you will be accompanied by a competent specialist, you will receive the highest quality service and full comprehensive support from Geoline Holdings.

2) tour for new buildings by car - geoln.com/autotou. An opportunity for those who value their own time and comfort. You choose properties on the site geoln.com you add them to the tour program, and on the right day, the Geoln driver will take you along the specified route. On the way, you will be accompanied by an expert who will give comprehensive answers to all your questions.

3) cash back when buying real estate - cashback.geoln.com. The ability to get a refund for the purchase of real estate on personal certificates from GEOLN.COM.

4) tickets with cash back when buying real estate - g-avia.sale.

Georgia was one of the first countries to open its borders to international tourists. The country's authorities have managed to implement specific health security protocols to protect not only travelers, but also their own citizens. Georgia was able to do what many economically stronger countries failed to do, Prime Minister Giorgi Gakharia said. This will allow us to return to normal life as soon as possible, to catch up on lost time in the economy, tourism, construction, etc.