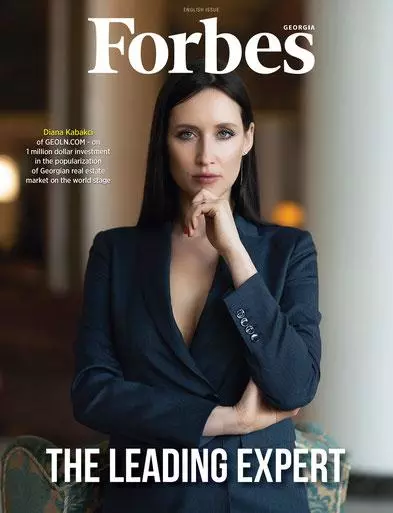 Leading expert of the real estate market of Georgia, Diana Kabakci. We will tell you about GEOLINE holding in Georgia, about opportunities for investors from all over the world who choose Georgia as a new platform for business, life, and investment. Some of the materials were published in FORBES, but today we want to expand the range of issues reviewed in the context of getting acquainted with the country and the GEOLINE holding.
Welcome to Georgia
With these words, you will be met at the airport of any region of Georgia, whether you are a tourist who came to see the sights or an investor who is planning to invest. For tourists, we recommend to read the articles in the rubric VISIT GEORGIA, which includes detailed information about all the fabulous corners of the country.
And for investors, we have prepared something amazing. First of all, personally developing a business in Georgia, we will tell you about the real experience of interaction at different levels, share our vision of Georgia's development and, of course, give the best advice from the experts of GEOLN.COM, who are recognized market leaders according to FORBES.
Experts of GEOLN.COM - recommended by FORBES
Experts, owners of existing thriving businesses and real investors in Georgia are the best guides to the world of life and business of your chosen investment region - whether it is Tbilisi, Batumi or another city.
When it comes to making investments in Georgia, buying real estate, starting a business, opening a branch or moving for a living, the best solution is individual support by experts of GEOLN.COM,  who are market leaders according to Forbes. 
We provide up-to-date content that is verified by market leaders and number 1 experts according to Forbes. 
Opportunity that is available to you in partnership with us is an actual investment certificate extension contact the business field, working with expert professionals, obtaining residence permit and citizenship of Georgia (for business and investment program), affiliate business cooperation high standard, not to mention the professional expertise and natural sense of the local and state trends. 
Structure of professional assets 
GEOLINE HOLDINGS LLC is a symbiotic IT holding company that serves industry sectors: global real estate, tourism and investment in more than 20 markets. We value professionalism, speed and expertise. The companies as part of the GEOLINE HOLDINGS LLC, the recognized leader in its industry. GEOLINE HOLDINGS LLC products are among the TOP 100 of global digital business solutions. Our professional asset is a deep internal market expertise in the sectors of specialized activity.
Leading market products in the form of a real estate search engine GEOLN.COM, platforms for working with investors G-INVEST.LTD and G-FUND.LTD that offer investors unique business opportunities that make it easier to get to know the market, place investments and start their own business. 
The fact that we have invested more than 1,000,000 dollars in promoting Georgia in the international arena shows that our experience is confirmed by our own actions in matters of investment placement, and we encourage investors planning business activities in Georgia to follow this example. 
We invite you to learn more about the company, opportunities, investment and real estate market on the pages of FORBES - https://forbes.ge/news/8884/GEOLNCOM-in-Georgia-Leading-expert-of-Georgian-real-estate-Diana-Kabakci 
Services for investors 
Investment placement in the country is associated with time-consuming tasks of search, selection and solutions. For a real investor, we provide a full range of services, accompanying at every stage of activity-from the search for the necessary offer, to the final solution and service support.
The company's experience allows you to close all issues in a single window of service and attract the best professionals to your business. The investor road map is partially published in the section "Investor Road Map", as checklists for self-study. Most of the answers to frequently asked questions are available in the "How-To" section, where experts comment on certain investor requests. 
However, individual support covers a much larger range of professional issues, which is personal for each market, so we recommend requesting detailed information in the chat on this page.
If you intend to invest in Georgia, we recommend that you study the materials on the site pages, as well as request advice to get a full map of current business opportunities.
We have taken care of a convenient way to get acquainted with Georgia for you, so we created an author's program by GEOLN.COM - "World Citizen", where we talk expertly about all the important issues of life in the country, doing business, moving and investing both to preserve capital and to increase it.
Available on YouTube - https://youtube.com/ГражданинМира
See you in Georgia