Our company works in Georgia, and we see how actively the real estate market is developing in this country. Its dynamics attract the attention of new developers, whose geography is expanding every year. The formation of the market is influenced by the rapid development of the tourism industry, which creates prerequisites for the emergence of new objects of both residential and commercial real estate of various formats.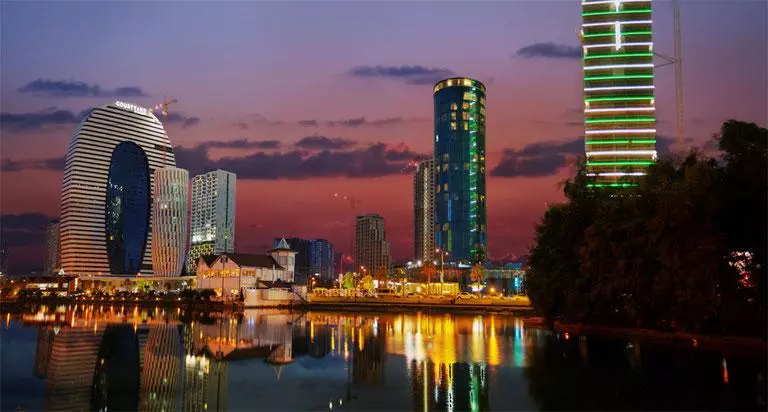 To date, information that interests investors who are considering investing in various types of real estate is contained on various sites and is not always complete and objective. For many, Georgia is associated mainly with the traditions of hospitality, famous cuisine and winemaking. At the same time, the great positive changes that have occurred in recent years and continue to be implemented in various aspects of life remain unknown. Therefore, we would like to provide you with articles based on information collected from open sources about various aspects of the Georgian economy.
What to do? About the situation in the Russian construction market. 
    In 2019, the construction industry in Russia is expected to undergo significant changes due to the abolition of shared construction and the transition to project financing for developers. Starting from July 01, 2019, attracting money from real estate buyers for all developers will be carried out only through banks with mandatory use of escrow accounts, which, in turn, will change the usual business models of development companies, complicate the procedure for attracting project financing and increase loan rates for most developers. At the same time, this rule of law will apply to all objects, including those under construction, regardless of the date of acquisition of the land plot. It should be understood that in the new conditions, in order to obtain project financing, the developer will have to provide the Bank with collateral, the valuation of which must exceed the value of the asset itself. Also, companies will have to change the system of technological and management processes and agree with banks on lending to construction in new conditions.
    The credit burden on developers under the project financing scheme introduced by new amendments to the legislation will increase significantly, and they will be forced to compensate for their losses by redistributing them between buyers and contractors. It is obvious that with an increase in debt financing, the payment of interest will increase the cost of the object, which will have to be paid by future buyers of apartments. This should be supplemented by strict regulation of the construction process on the part of the authorized Bank, which will control the pace of construction of the object and the developer's expenses. The mechanism of financing by banks in the new conditions of construction of engineering networks necessary for providing apartment buildings with water, heat, and electricity is not yet clear since previously these types of work were paid for from the funds of shareholders. Also, issues related to compensation for developers ' expenses for the purchase of land plots for the construction of social and engineering infrastructure have not yet been resolved.
Banks will need to significantly increase the volume of project financing, which will not be easy to do with the existing funding costs and standards.
    In a relatively short time, banks that do not have sufficient experience in this area will have to create internal competencies for implementing project financing for developers, as well as provide the necessary infrastructure and IT for this. Since this activity is non-core for many banks, they will have to increase their staff to perform construction control functions due to specialists who have the necessary level of expertise in issues related to risk analysis, construction estimates, construction technologies, etc. Such specialists have yet to be found on the market, which will be difficult in the current conditions.
    It can also be added that the amount of equity capital of most banks is insufficient to Finance development projects, and where banks will take additional money for lending to the construction industry is still unclear. Therefore, it is highly likely that interest rates on project financing may increase. 
    Given that the Central Bank raised the refinancing rate to 7.25% in September 2018, we can assume that mortgage lending rates may also increase in the future. Now their size is 9-12%, but it is likely that they will be increased if the state does not assume their partial compensation, which is very problematic due to the difficult situation in the economy. 
The supply in the primary housing market has been exceeding the real demand for several years - the market is oversaturated against the background of declining real incomes of citizens and purchasing power over the past four years. 
    In Russia, lending to the population is growing rapidly; the share of mortgage loans has increased in recent years to 44% and amounted to 5.7 trillion in monetary terms by mid-2018. according to analysts of the Central Bank's research and forecasting Department, this increases the risk of a mortgage bubble in the market. At the same time, there is a tendency to increase the growth of unsecured consumer loans and over-crediting of the Russian population, when borrowers are forced to take out new loans to pay for those taken earlier. And it is difficult to say what the real demand for new housing will be in the current circumstances.
    There is some doubt about the forecasts that inflation will remain in the specified parameters since it will be affected by a number of the following factors: 
sanctions pressure from Western countries is likely to only increase, which will further complicate the activities of Russian companies in the foreign market and make it even more difficult to obtain relatively cheap funding from Western countries; 
the increase in VAT from 18% to 20% from 01.01.19 (according to KPMG experts, the average tax burden on the entire business will increase by 20-30% in 2019%);
ongoing devaluation of the ruble (since 15.01.19 the Bank of Russia resumes regular currency purchases for the Ministry of Finance);
increase in contributions to the compensation fund;
property tax indexation (starting from 2019, the property tax rate will increase by almost a third);
an annual increase in prices for utilities, energy, and gasoline will inevitably lead to an increase in prices for construction materials, prices for services, and work performed, which will ultimately affect the increase in the cost of construction;
reduced consumption due to falling incomes;
raising the retirement age;
economic downturn against the background of the increasing isolation of the economy, lack of investment and reduction of business.
    All this will objectively lead to the fact that the market will soon remain only large developers who have a credit history in large banks, and hundreds of companies-developers and contractors, unable to withstand competition, will be forced to leave the market, which will entail significant financial losses and the most serious consequences for them. This may especially apply to medium-sized and small regional developers.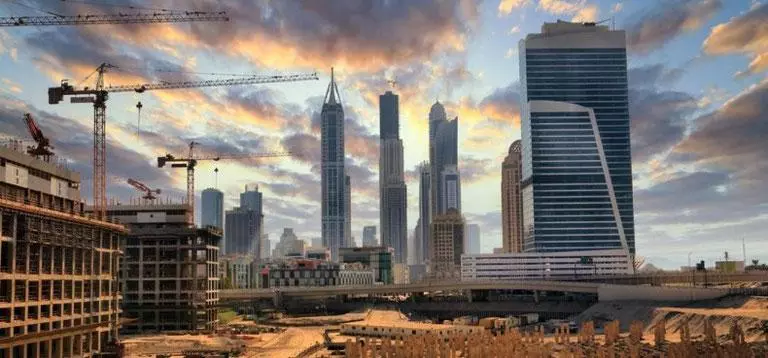 Advantages in the implementation of projects on the territory of Georgia 
    The following main positive factors that affect the economic attractiveness of Georgia for investors can be identified: 
1) Georgia is consistently recognized by international institutions as one of the best countries where it is convenient to invest and conduct business: 
6th place in the Doing business 2019 rating, which assesses the degree of simplicity of the business environment, and 1st place in this indicator among the countries of Eastern Europe and Central Asia (according to the World Bank Group among 190 countries); 
16th place in the economic freedom index 2018 (the Heritage Foundation among 180 countries)
Registering a company takes only 2 days and costs about $ 40 (or $ 80 if you want to register in 1 day). All procedures with the business are carried out on the principle of "one window". In most cases, there is no need to obtain licenses and permissions.
2) Convenient geographical location 
it connects Europe and Asia, as well as other economic regions, and is a transit country (seaports, Railways, and highways). 
3) Free access to a third of the world market with a population of 2.3 billion people without customs duties 
Georgia has a free trade zone with the European Union, China (including Hong Kong), Turkey, and CIS countries (including Russia, Ukraine, Kazakhstan, etc.). Georgia is a member of the WTO. 
4) Stable business climate 
Georgia signed an Association Agreement with the European Union in 2014 and is constantly implementing reforms to demonstrate its commitment to Euro-Atlantic integration and to ensure a predictable political and investment climate. 
5) corruption-Free and transparent investment environment 
according to Transparency International, Georgia is perceived as one of the States free from corruption. 
6) Liberal tax code and low taxes 
Georgia is one of the countries with a transparent tax system and the lowest tax burden in the world, with only 6 fixed taxes: 
Personal income tax - 20%; 
income tax - 15%.;
value added tax - 18% ;
excise tax (depends on the product);
customs duties / import tax - 0%, 5% or 12% (depending on the product);
property tax-up to 1%.
 In addition, companies pay income tax only on their distributed portion (for example, dividend payments), and reinvested profits are exempt from income tax.
There are no social security taxes, capital gains tax, income tax on dividends, luxury tax, or inheritance tax in Georgia. There is only a payroll tax, which is an income tax on the population (a flat scale of 20%). 
Georgia has double taxation treaties signed with 54 countries. There are no restrictions on currency conversion or repatriation of capital and profits. According to the report of the world economic forum 2016-2017, Georgia has one of the lowest taxes in the world, occupying the 9th position with a total tax rate of 16.4%. 
7) Simplified customs policy and tax administration 
Georgia has a very simple and service-oriented customs policy and management. The customs clearance procedure takes only 20-30 minutes. Approximately 80% of goods are not subject to import tariffs, and Georgia has no quantitative restrictions on imports. 
8) Qualified and competitive workforce 
Georgia offers a young, multilingual and well-educated workforce. Most of the young population speaks English and Russian fluently. 75 higher education institutions and more than 125 professional education centers annually provide a constant influx of specialists. 
The country has no regulatory requirements for the minimum wage and there is no need to obtain work visas or permits for citizens of 95 countries, which helps attract professional employees from other countries; 
The average monthly salary is about $ 430 and varies depending on the sector of the economy. The unemployment rate is 11.8%, and 53% of the unemployed population is in the 20-40 age group. 
The government promotes vocational education by funding the establishment of several dozen educational institutions throughout Georgia. They provide professional courses and programs in various types of practical subjects and Finance most of the course cost. 
9) Free Industrial Zones 
A free industrial zone (hereinafter-PPE) is a type of free industrial zone provided for by the Tax Code of Georgia, which applies preferential tax and customs rules. 
If a company produces goods for export in free industrial zones (PPE), it is exempt from all taxes, except for the personal income tax (20%), which is paid from the wages of employees. If the company exports products from PPE to other regions of Georgia, in addition to the personal income tax, it must pay VAT and 4% of the revenue from sales within the country. 
Currently, there are 4 free industrial zones in Georgia: Poti (the largest seaport), Kutaisi (the second largest city; two PPE in Kutaisi) and Tbilisi. All PPE is managed by private companies, and an investor can rent space from a PPE operator. 
10) State programs to support and stimulate business development 
Development of business relations with Russia
    Russia is the second-largest trading partner of Georgia after Turkey. In may 2018, Russia and Georgia signed a customs agreement on the basic principles of the customs administration and trade monitoring mechanism, brokered by SGS (Switzerland), to create trade corridors through Abkhazia and South Ossetia.
    In the banking sector in Georgia, Russian VTB is actively working, which provides a full range of banking services. Other banks include "Bank Societe Generale"; " Bank of Georgia "(its shareholders include "European Bank of Reconstruction and Development" and "Franklin Templeton Investments"), whose shares are traded on the London stock exchange; "TBC Bank" and others. 
    Among other large Russian companies operating in the Georgian market, LUKOIL should be mentioned; inter RAO is a major shareholder of the Tbilisi electric distribution company Telasi JSC. 
    Since 2016, the online service Yandex Taxi has been operating in Georgia. 
    In the last few years, interesting projects have appeared on the Georgian market, which is successfully implemented by development companies with Russian roots. 
    In the current conditions, we see the great potential and good opportunities for investors, developers and construction companies in Russia to enter the Georgian market. This is especially true for those companies that will find themselves in a difficult situation with a difficult choice to continue their activities after the fundamental changes in the construction industry that are coming in 2019.     
    And we will do everything necessary to ensure that those companies that are ready to start working in the construction industry in Georgia, which is undergoing a stage of growth, will succeed and be able to implement their plans for further development.