Adjara continues to stay in the top of the most popular tourist destinations in Georgia. In 2019, more than 2,000,000 international travelers visited the autonomy, which is 3.7% more than a year earlier. Most of all, visitors from neighboring Turkey, Azerbaijan, Russia, Israel and Ukraine like to come to Adjara.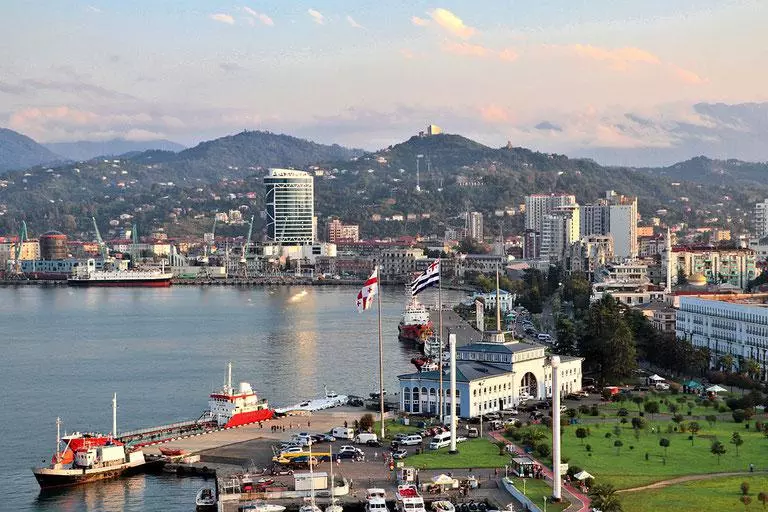 The increase in the number of tourists was recorded on all three arrival routes – 7.9% more guests arrived via the air Harbor of Batumi airport, 4.5% more travelers crossed the land border at the Sarpi CCI, and the number of guests who arrived by sea increased by 17.3%.
The region is unique in that it has a sea and mountains – you can relax here all year round. A long beach season, promising ski resorts, magnificent nature, international service, transport accessibility-all this attracts travelers to Adjara of various segments.

Experts emphasized that Adjara is becoming more and more interesting for EU citizens. Tourist traffic from Latvia increased by 103%, from Estonia by 67.3%, from Lithuania by 59.6%. In addition, the region was visited by 27.7% more tourists from Germany. Well, the leaders in the number of guests are traditionally Turkey – almost 895 thousand people, Azerbaijan - 206.4 thousand, Russia - 106.3 thousand, Israel - 101 thousand and Ukraine-just under 60 thousand people.

More and more foreigners are buying real estate in Adjara to be able not only to relax at any time of the year at their favorite resort, but also to receive income from profitable investments. The dream of a private apartment by the sea is easily realized in the capital of the region, the main black sea resort of Georgia, Batumi, thanks to the affordable cost of square meters and a huge selection of new buildings.

International real estate search engine GEOLN.COM provides the most complete catalog of real estate objects directly from developers and owners. On the portal you can find many options for investing in real estate in Batumi and Georgia with a guaranteed yield of up to 7-10% per annum. Investing in liquid resort real estate with high payback rates is a reliable way to increase your capital without risks. And with the help of a professional IT system of individual and corporate level for remote property management G-PLUS. APP,  you can manage your apartments online, from anywhere in the world.