Content:
Features of the Turkish banking system
How do Turkish banks work?
Turkey Bank Ranking: A Review of institutions with the best service conditions
Akbank
Ziraat Bank
Turkiye İş Bankası
QNB Finansbank
Yapi Kredi Bankasi
Turkish bank account transactions: what you need to know
 Account opening
 Account transactions and service selection
 Conclusion
 Frequently Asked Questions
 Can I open a bank account online in Turkey?
 What documents are required to open an account in Turkey?
 Is it possible to open a bank account in Turkey without documents?
Sources
Features of the Turkish banking system
Turkey is primarily associated by most people with the bright sun, warm sea and resort holidays. It would seem that the degree of development of technologies and the financial industry in the country should not be at a high level, but in reality everything is quite different: for example, the banking sector alone occupies about 80% of the entire financial industry of the state. Recently, the Turkish economy has entered a recession stage, focusing on attracting capital from outside the country, as a result of which the efficiency of the banking system has increased to unprecedented levels.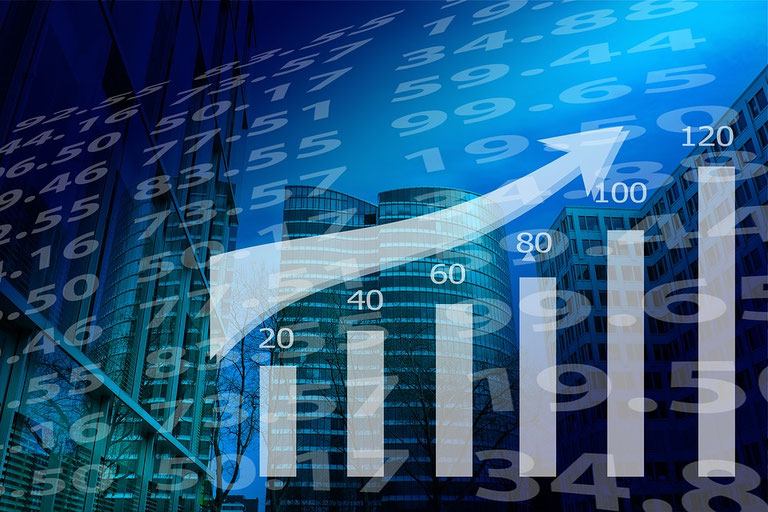 According to the latest report made in September 2019, Turkey has 53 banking institutions, among which:
3 state-owned banks;
5 private investment banks;
16 foreign banking institutions;
4 participation banks;
4 state investment organizations;
4 foreign investment banks;
and others.
Each bank is required to undergo a licensing procedure by the Central Bank of Turkey, and also enters the Turkish Banking Association (Türkiye Bankalar Birligi). The latter controls the activities of institutions, compliance with the law, and also defends the interests of the parties in various conflicts.
How do Turkish banks work?
The official currency of the country is the Turkish lira: 100 lira is equal to about 5–6 US dollars. In everyday life, you can find both banknotes and coins in denominations of 1, 5, 10, 25, 50 kurush (similar to kopecks) and 1 lira.
The functioning of the country's banks does not differ much from the work of institutions in other states: ATMs in Turkey are quite common, the use of cards is often in resort areas, and loans and deposits are available to almost all citizens.
The working hours of banks in Turkey are standard: most branches are open from 08:30 to 17-17:30 with a lunch break. On weekends (Saturday and Sunday), many banks do not work, and therefore a trip to the branch should be planned in advance. At airports and tourist areas, there are branches that work both late and 24/7.
Visitors and residents also have access to dollar ATMs in Turkey, where it is possible to withdraw money in euro, dollar, lira and other currencies. The commission at ATMs in Turkey depends on the conditions of the bank and often amounts to 4-8% for withdrawing funds from the account. There are also ATMs with the Russian language, which simplifies their use.
Rating of Turkish Banks: Overview of Institutions with the Best Service Conditions
The GEOLN.COM resource has compiled the TOP-5 of the best banks in Turkey, based on the number of their branches, service conditions, reliability and period of operation on the market. The rating will help you decide which bank to choose in Turkey, as well as highlight the best bank in Turkey that suits your needs.
1. Akbank
The rating of Turkish banks is opened by Akbank, the largest banking institution with over 750 branches throughout the country. The bank was founded back in 1948, and already in 2017 it was recognized as the most valuable institution in the state due to the profitability of the banking services provided. Commissions and conditions in the bank are as follows:
Sending money abroad - 0.7% of the amount, up to 1900 lira;
Receiving funds from abroad - 0.4-0.6%, up to 1800 lira;
The commission for using the loan is from 0.5% to 45%, additional one-time fees and commissions are provided.
Akbank is also popular in the country for providing stock market brokerage services. Mortgage lending services, international bank transfers, commercial services, currency exchange and others are also in demand.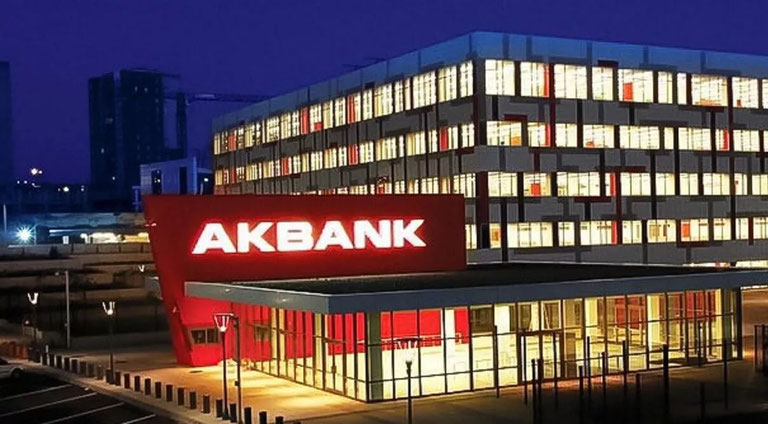 2. Ziraat Bank
The second place in our rating of banks in Turkey is occupied by the state-owned Ziraat Bank, which is the largest bank in Turkey in terms of its assets. The number of branches of the institution is also striking - 1726 branches and 7238 ATMs are available in the country. The bank was founded in 1993 by Russian-Turkish forces, and therefore it is easy to send money through it to the countries of the former CIS, which is what tourists and non-residents of the country use. The terms of service at the bank are quite favorable:
Deposit rate - up to 14% in lira, 0.10% in euro and 0.85% in dollar;
Loan fee - from 1.65% to 1.89% depending on the amount, term and type of loan.
Ziraat Bank specializes mainly in issuing loans and mortgages, but also provides services for deposits, account opening, cashless transactions and much more.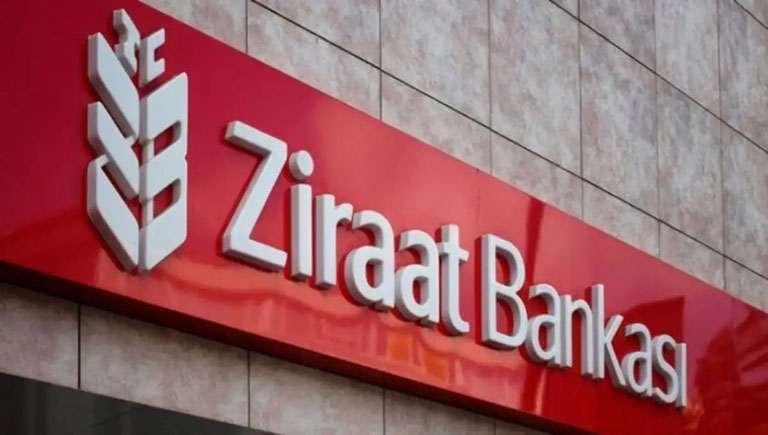 3. Türkiye İş Bankası
Mentioning the largest banks in Turkey, one cannot but mention Is Bank, which honorably chose bronze in our TOP-5. This institution was the first public bank in the country, founded in 1924. Now the bank is in the TOP-100 banks in the world in terms of capital and assets. Is Bank also has branches in the UK, Kosovo, the Netherlands, Germany, the Russian Federation and other countries, and in Turkey it has 1350 branches.
Service conditions and detailed information are available after a personal visit to the nearest branch of the bank. Employees evaluate the preferences of the client and the amount of funds that he wants to invest/receive, selecting the most advantageous offers for him. İş Bankası cooperates with both individuals and legal entities, and also provides convenient online banking for instant account verification and management.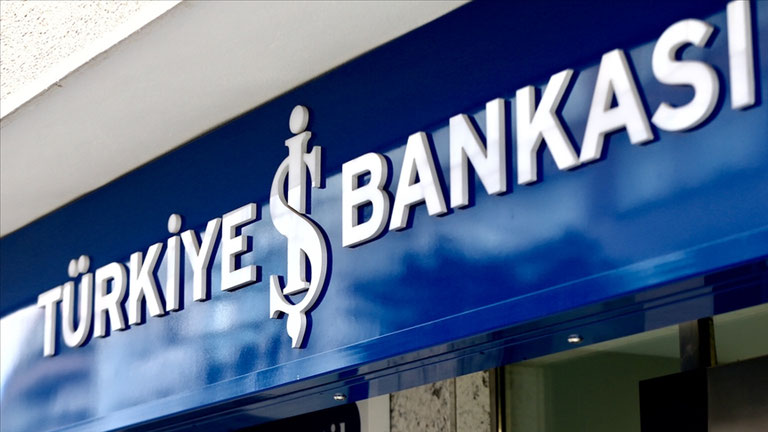 4. QNB Finansbank
A comparison of Turkish banks showed that one of the industry leaders is QNB Finansbank, founded in 1987 by a well-known Turkish banker. This institution was the first private bank in the country to begin providing services to the general population. The bank's branches are represented in 31 countries of the world, and in Turkey itself it has 1,200 branches. QNB Finansbank offers the following conditions:
Loan rate — 2.21% (consumer, for new customers), 2.84% (car loan), 2.71% (mortgage);
Card maintenance fee - from 0 to 870 lira per year;
Sending funds through an ATM - 5-8 liras per operation;
Withdrawal of funds in a foreign bank - from 0 to 3 dollars;
Replenishment of someone else's account in dollars and euros - no commissions;
Operations at ATMs of other local banks - 1.15% on average.
At the bank, you can issue and use Visa and MasterCard cards, as well as work with euro, dollar, ruble and other currencies. Many employees speak English and Russian, which makes it easier to communicate with the bank's representatives.

5. Yapi Kredi Bankasi
Reliable banks in Turkey include Yapi Kredi Bank, which was one of the first to start international activities. The first branch in Turkey was founded in 1944, and in 2021, the institution already had 846 branches throughout the country. Yapi Kredi is divided into 5 main service segments, namely credit card issuance and maintenance, retail, individual, corporate and commercial services. The bank offers its clients the following conditions:
Replenishment of a mobile phone - 1.55 lira;
International transfer - from 175 lira to 1825 lira;
Money transfer within Turkey - from 0.77 liras to 77.97 liras;
Lending - from 1.8% to 42%; Withdrawal of funds from an ATM of another bank - 1.15%;
Withdrawal of funds from a foreign bank card - 5.5% for currency conversion.
Yapi Kredi is in demand among clients who want to send funds to or receive funds from abroad, as well as among those who wish to receive a loan for a particular occasion.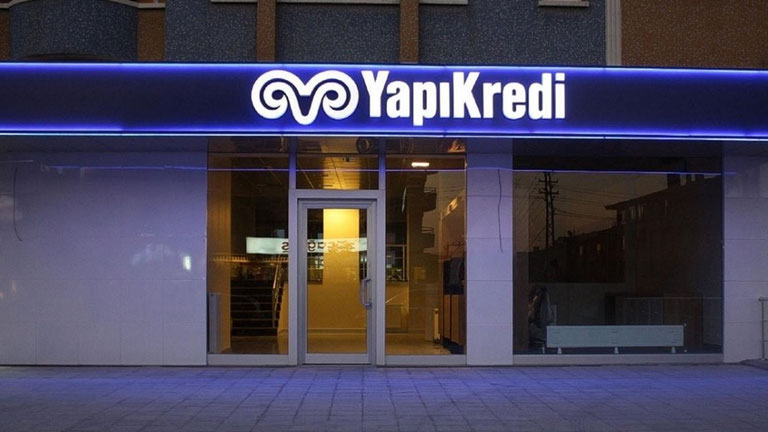 Operations with a Turkish bank account: what you need to know
Banks in Turkey operate according to the system we are used to with the introduction of ATMs, branches and mobile banking, but there are still differences from the functioning of institutions in the countries of the former CIS. Let's deal with everything in order.
Opening an account
In which bank in Turkey is it better to open an account?
When wondering which Turkish bank is better to open an account with, you should take a look at the list of stable banks in Turkey or use the rating compiled by the GEOLN.COM service.
The best and largest banks in the country include:
Ziraat Bankası
İş Bankası
Halk Bank
Garanti BBVA
Yapı Kredi
Vakıf Bank
Akbank
QNB Finansbank
Türk Eximbank
Denizbank.
Evaluate the conditions of each of the banks and choose the most attractive option for you, and the question in which bank in Turkey to open an account will disappear by itself.
In which bank in Turkey is it better to open a bank card?
Banks in Turkey offer various conditions for opening and maintaining card accounts: there are both debit and credit cards with or without a monthly subscription fee. According to user reviews, the most popular for opening a card is QNB Finansbank with the ability to open Visa and MasterCard cards.
Account transactions and choice of services
Which card to open in Turkey?
Before opening a card or account, you should decide on the purpose for which you want to become a client of a particular bank.
There are several main reasons:
Obtaining a loan for housing/car/other things or services;
Saving and increasing funds by opening a deposit;
Operations through the bank (transfers, payments, charity).
For example, if your goal is to use credit money, look for credit cards with the best offer on credit limit, grace period and interest on the loan. Debit cards are suitable for those who want to make regular payments and transfers both online and offline, while digital (electronic) card accounts are for those who want to make online purchases with minimal commissions.
How to put money on a card in Turkey?
Having opened a card or an account, the question arises: how to deposit money into an account in Turkey? The procedure here depends on the bank of which country you want to replenish your account. You can put money on a card of a foreign bank (former CIS countries) in several ways:
Ask your friends or relatives to send you funds to the desired card or account;
Visit the branch of the nearest bank and make a payment using the SWIFT system using the account number;
Get a Turkish bank card and transfer funds from a new card to a bank card in your country;
Use the services of Wise, TransferGo, Paypal, Payoneer and others to send a transfer;
Top up your account using TurkPay terminals or using ATMs of Turkish banks (only a few offer this option).
Things are much easier if you need to replenish a Turkish bank card. ATMs, transfers from other Turkish and foreign cards, online wallets, payment services, mobile banking and other familiar methods will come to the rescue here.
Conclusion
The banking system is constantly being improved and improved, attracting more and more people who want to join. Progress has not bypassed everyone's favorite Turkey, where a well-developed network of ATMs and bank branches. You need to be as careful as possible when choosing a financial institution, because both your comfort and financial condition depend on your decision (taking into account the size of commissions, fees and interest on the loan). We hope our article has helped you make your choice!
Frequently Asked Questions
Can I open a bank account online in Turkey?
Turkish banks for the most part do not provide the possibility of opening an account online: a personal visit to the nearest branch of the bank and the provision of the necessary documents in hard copy (copies or originals) are required.
What documents are required to open an account in Turkey?
Non-residents of the country can open an account in Turkey by providing the following documents:
Passport;
Internal passport of your country;
Translation of the internal passport, certified by a Turkish notary;
Taxpayer Identification Number (TIN) obtained from the Turkish Tax Office;
Funds for opening a deposit (optional).
You can get a TIN on the first day of your arrival in the country at the tax office, or online from home in your country if you have already been to Turkey before. Some banks also require you to open a deposit or deposit a certain amount (from 10 to 40 thousand lira) into the account, while not providing proof of your address of residence in Turkey.
Is it possible to open a bank account in Turkey without documents?
Unfortunately, the bank needs to receive a complete list of these documents in order to open an account in your name. Without them, it will be impossible to go through the procedure and issue a card. Optionally, only the provision of confirmation of the address of correspondence in the country is possible, since instead of it they often ask to deposit funds into the account.
Sources:
https://www.akbank.com/tr-tr/genel/Sayfalar/Urun-ve-Hizmet-Ucretleri.aspx
https://banknearme.info/ru/best-banks/Turkey.html
https://profitrealestate.ru/news_single/Bankovskaia_sistema_Turcii_obzor_nadezhnyh_bankov_dlia_inostrancev
https://zagranportal.ru/turciya/zhizn-turciya/banki-v-turcii.html
https://ligarealestate.ru/news/gde-luchshe-khranit-liry-esli-zhivete-v-turcii
https://migrantumir.com/banki-turczii-gde-otkryt-schet-inostranczu/#close
https://www.ziraatbank.com.tr/en