Renders
Construction
Live Stream
Reviews about Tbilisi Palace
There are no reviews yet. You can be the first who rates it
Sign in to write a review
Project info
Finished at
December 2019
Price, m2
580$ — 700$
Buy online
Details
Installment plan
Interest-free internal installments with a period of 12 months, 30% down payment
Bank mortgage
Property type
Aparment building
Square
from 45.90 m2
Floors
16
Apartments
160
Building phase
30% finished
Condition
Black walls
Construction type
Monolyth
Elevators
4
Security
—
Conveniences
Parking
Commercial area
Kids playground
Near school
Near kindergarten
Near supermarket
Nearby subway stations

Isani

10 min

Samasi Aragveli

17 min

Samgori

19 min

Add to free Travel & Invest tour
Add to autotour
Personal discount certificate 300$
Free consultation
Ask a question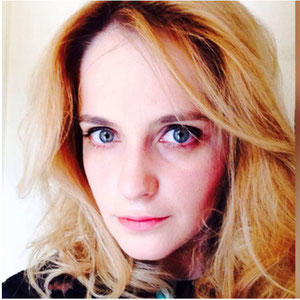 Promos and discounts for Tbilisi Palace
Sales in Tbilisi Palace started!
Apartments in Tbilisi Palace from 26622$
Contact us →
📣 300$ — discount certificate
Personal discount certificate 300$
Contact us →
About the project
Tbilisi Palace construction company is a subsidiary owned by Real Palace and offers its clients the highest quality residential premises. The main goal of the company is to create better housing conditions, so the construction process is carried out using new technologies and high-quality building materials.
Modern architecture, cozy and comfortable interior layout, excellent views and location  - this is the minimum that distinguishes Tbilisi Palace from other companies. The main advantage of the company is the team that works daily to create comfortable conditions for life and business development.
Currently, the construction of the 6th floor is being completed. Completely sold out are the 2nd, 6th and 13th floors. With the addition of floors, the price increases.

Developer
The company «Real Palace» was founded in 2011. In a short period of time the company has got a vast experience in the construction industry.…
Details about Real Palace Ltd
Order a free transfer to Tbilisi Palace
Tbilisi Palace on the map of Tbilisi
Tbilisi, Isani, 23/042 Richard Holbrooke Street, Isani-Samgori
FAQ
What payment options are available in Tbilisi Palace?
Are there any discounts when purchasing an apartment in Tbilisi Palace?
How many floors are there in Tbilisi Palace?
What is the price per square meter in residential complex Tbilisi Palace?
What is the minimum price for an apartment in Tbilisi Palace?
What is the type of the building construction in Tbilisi Palace?
What kind of infrastructure is in Tbilisi Palace?
What building is for renting out in Tbilisi Palace?
When will the construction be completed?
Installment plan terms and conditions
What is the current stage of construction works?
How many elevators will be in the building?
Other objects nearby, Tbilisi
Please fill the form to get notifications about changes in price
Please fill the form to get callback from the developer
Please fill the form to get your personal discount 300$.
Tell us if nobody answers the phone.
Mortgage calculator
| Month | Total | Credit % | To debt | To percents | Balance |
| --- | --- | --- | --- | --- | --- |
New list
Tbilisi Palace
Add to list «»?
Please fill the form to get callback from us