Project info
Finished at
March 2021
Price, m2
550$ — 750$
Buy online
Details
Installment plan
30% initial payment, internal installment for 40 months
Bank mortgage
Property type
Apart-hotel
Floors
37
Apartments
415
Distance to sea
200 m.
Building phase
30% finished
Condition
Black walls
Ceiling height
3.00 m.
Construction type
Monolyth
Security
Intercom
CCTV
Security
Reception

Conveniences
Parking
Underground parking
Spa
Fitness
Pool
Commercial area
Kids playground
Near school
Near kindergarten
Near supermarket
Near hospital

Add to free Travel & Invest tour
Add to autotour
Personal discount certificate 300$
Free consultation
Ask a question
Resale properties in this project
Found

1

object(s)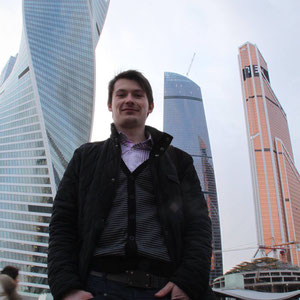 Promos and discounts for Intourist Residence
About the project
A multifunctional complex being built by Batmsheni LLC called Intourist Residence, is located in Batumi, on the coastline, 3 minutes walk from the sea, about 200 meters from the sea.
The main thing that makes the complex particularly attractive is its location. The area where this complex is being built is the most promising and attractive tourist and resort area from the point of view of investment.
In the immediate vicinity of the complex is "McDonald's", "Dunkin donuts" ("House of Vendis", "Carrefour")," Goodwill "("Batumi Mall"), The house of Justice, Ardagan lake, "Sunset", etc. Also in the immediate vicinity of the complex is the New and Old Boulevard of Batumi. The Gomarduli and Goderdzi ski resorts are also a 1-2-hour drive away.
In addition to the existing facilities in the surrounding area, several dozen different multifunctional complexes and skyscrapers are being actively built, such as residential buildings, hotels, casinos, restaurants, cafe-bars, night clubs, children's and other entertainment clubs, shopping centers, a large city football stadium and many other infrastructure projects.

The modern Intourist Residence complex, which meets European standards, consists of two 37-storeyed blocks A and B.
A five-star international brand hotel with 180 rooms will be located between the 1st and the 15th floors of block A.
Between the 16th and the 37th floors of block A and the 4th and the 37th of block B, 1-2-3-4-room practical residential apartments will be located.

The residential apartments offer beautiful views of the sea, mountains and the city.
Each room of the residential apartments has open-type balconies.
Conditions of apartment renovation

Developer
Georgian construction company "Batmsheni" appeared on the construction market in 2011 and soon won the name of a strong, stable and reliable…
Details about Batumi Building Company
Order a free transfer to Intourist Residence
Intourist Residence on the map of Batumi
FAQ
What payment options are available in Intourist Residence?
Are there any discounts when purchasing an apartment in Intourist Residence?
How many floors are there in Intourist Residence?
What is the price per square meter in residential complex Intourist Residence?
What is the type of the building construction in Intourist Residence?
Are there any apartments available from the owners in Intourist Residence?
What is the customer rating of the new building of Intourist Residence?
What kind of infrastructure is in Intourist Residence?
What building is for renting out in Intourist Residence?
When will the construction be completed?
Installment plan terms and conditions
What is the current stage of construction works?
What is considered ceiling height?
Other objects nearby, Batumi
Please fill the form to get notifications about changes in price
Please fill the form to get callback from the developer
Please fill the form to get your personal discount 300$.
Tell us if nobody answers the phone.
Mortgage calculator
| Month | Total | Credit % | To debt | To percents | Balance |
| --- | --- | --- | --- | --- | --- |
New list
Intourist Residence
Add to list «»?
Please fill the form to get callback from us