Renders
Construction
Live Stream
Reviews about In Kheivani, building A
There are no reviews yet. You can be the first who review it
Sign in to write a review
Project info
Finished at
December 2018
Price, m2
450$ — 550$
Buy online
Details
Installment plan
—
Bank mortrage
Property type
Aparment building
Floors
19
Distance to sea
1200 m.
Condition
Without finishing
Construction type
Monolyth
Elevators
1
Security
CCTV
Security

Conveniences
Parking
Underground parking
Commercial area
Near hospital

Add to free Travel & Invest tour
Add to autotour
Personal discount certificate 300$
Free consultation
Ask a question
Resale properties in this project
Found

4

object(s)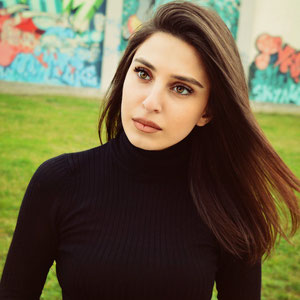 Анна Дзидзигури
Sales manager
Promos and discounts for In Kheivani, building A
About the project
"Gumbati in Kheivani" is a project of the construction company Gumbati.
The project consists of three residential complexes and is located at the intersection of the Alley of Heroes and Bagrationi street. 
Apartments 
Apartments with an area of 26 sq. m. A variety of apartment layouts will help you buy both a comfortable one-room apartment and large comfortable apartments. Highly qualified designers will help you choose an individual apartment layout and create a comfortable environment for you.
All apartments are either fully renovated or in the "white frame" state - $ 50 per square meter is added. 
Each building has one entrance. There is one Otis elevator at the entrance. 
Infrastructure 
- Commercial areas on the first floor 
- 28 underground parking spaces 
- 3000 sq. m of landscaped yard 
- Free outdoor parking lot 
Service 
Apartment management. During the absence of the owner, at his request, we take care of apartments and rent them out. The owner has the ability to control all processes using a special online system.
Developer
The construction development company "Gumbati Group" is a stable company, a leader in the construction sector in Georgia.Our history began i…
Details about GUMBATI GROUP
Order a free transfer to In Kheivani, building A
In Kheivani, building A on the map of Batumi
Bagrationi St.
FAQ
When will the construction be completed?
How many elevators will be in the building?
Other objects nearby, Batumi
Please fill the form to get notifications about changes in price
Please fill the form to get callback from the developer
Please fill the form to get your personal discount 300$.
Tell us if nobody answers the phone.
Mortrage calculator
| Month | Total | Credit % | To debt | To percents | Balance |
| --- | --- | --- | --- | --- | --- |
order-deal-manager-header
Contact us
Object note
New list
In Kheivani, building A
Add to list «»?