IT is one of the most promising business sectors with one of the best indicators of efficiency and profitability. Today it is much more profitable to engage in IT activities than in manufacturing and many other types of services. In this business, the audience of end users is almost limitless – having created a successful information product, you can work not only in local, but also in international markets. Accordingly, the consumer segment is measured by millions of potential customers.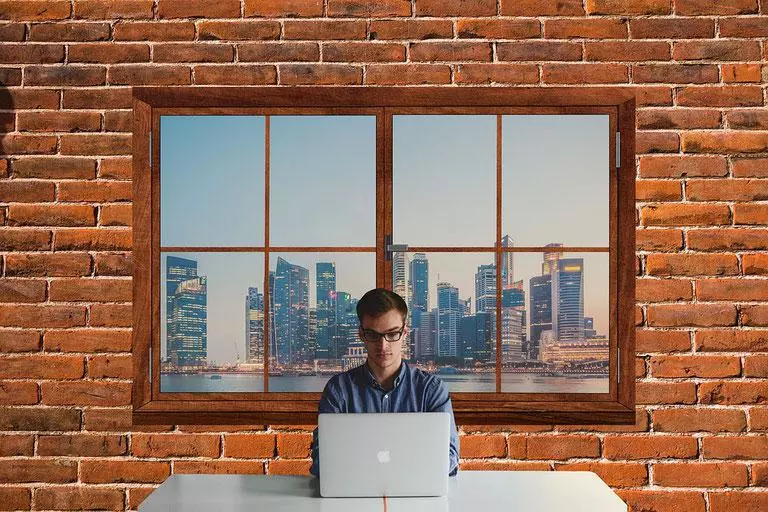 The second most important advantage of owning an IT business is the ability to work anywhere in the world. You can conduct your business remotely and with a competent approach, this will not affect the efficiency of the company's functioning in any way. In recent decades, the world has become extremely mobile, with people moving between cities and countries, choosing where they want to live and work. But the main paradox was discovered only recently - in the context of today's realities associated with an unexpected coronavirus pandemic. It consists in the fact that even though it is impossible to move freely between most countries of the world, the IT business continues to demonstrate high adaptability.
Moreover, recent events in the world have shown that the demand for IT technologies has only grown. In the conditions of total quarantine, the world and all types of business have become even more digitalized. Not only business has gone online, but almost all everyday aspects of life – education, entertainment, communication, etc. Experts agree that in the future, the IT sector will only develop, developing new areas of interest and finally conquering the market.
Why Georgia?
Georgia offers unique conditions for IT business to work and develop, so many entrepreneurs of various levels choose this country. There is a special "free zone" in the country, focused specifically on the IT sphere. Thanks to this, in 2019, the World Bank in its annual global rating "Doing Business" ranked Georgia 7th in the world for simplicity of doing business. Among the countries of the European region and Central Asia, it became the 1st place. Georgia ranked 2nd in the world in terms of simplicity of business registration, and ranked 16th in terms of simplicity of the tax system.
International experts of GEOLINE HOLDINGS clearly place Georgia on the 1st place in the rating of the best countries for conducting IT business on such criteria as simplicity of registration and conducting business, protection of intellectual property, level of taxation, the degree of state support and protection of business, the level of availability of electricity networks and competitive IT infrastructure.
Advantages of doing IT business in Georgia
Tax savings. There is practically no tax burden on IT businesses in Georgia. Companies that provide their services to foreign clients outside of Georgia are exempt from paying taxes, including VAT, excise and customs duties. In addition, you do not need to pay tax on profits received outside of Georgia. These taxes are paid only if the subject of the virtual zone conducts business with a foreign enterprise on the territory of Georgia. At the same time, the tax on the payment of dividends remains for the company – its amount is 5%. But there are ways to get around this point, if the income of the subject of the IT zone will not be issued in the form of dividends, but in other legal ways.
The lack of bureaucratic obstacles. To register a company, you will need a minimum package of papers. The main document for including a company in the preferential zone is a confirmation certificate. You can get it within 2 days of receiving the confirmation status-this, in turn, takes no more than 10 days. No additional permissions or licenses are required.
Minimum requirement. To create a company that works in the IT zone, it is enough to hire at least 1 employee, and they can be the Director of the company. More importantly, employees do not have to be residents of Georgia. A person may not even stay in the country – you can register an IT business in Georgia remotely, by proxy.
Comfortable living conditions. Relative to other countries that rely on attracting IT businesses to the country, Georgia boasts low housing costs, no language barrier for people from CIS countries, transport accessibility, high security, lack of corruption, and stable political and economic situation.
The Georgian authorities have provided excellent conditions for attracting IT businesses to the country. Today, it is much more profitable and easier for non-residents to conduct business in Georgia than in their homeland. Georgia has signed an agreement on the elimination of double taxation with more than 50 countries of the world.
Another major advantage is the fact that Georgia has not signed the international CRS Protocol, which obliges to implement a single standard for financial reporting and automatic exchange of information. In fact, this means that financial and banking institutions in Georgia do not transfer financial information about their clients to any other countries or organizations.

Read more about all the nuances of running an IT business in Georgia in the article "How to register a company in Georgia? How to get the status of a virtual IT zone entity?»
You can find out why the IT industry chooses Georgia and why this country is attractive for business in the special TV project "World Citizen". In the fifth episode of the program, we interviewed two entrepreneurs from Russia who have been living in Georgia for several years and are successfully developing their IT business. We asked them in detail about the path they have taken, what progress they have made and how long they have been able to achieve, as well as whether they plan to change countries in the future.
Assistance in registering an IT company in Georgia
If you decide to register an IT company in Georgia and don't know where to start, contact the regional office of the international holding company GEOLINE HOLDINGS. For many years, we have been providing professional legal and consulting services to private entrepreneurs from all over the world. Our experts will help you navigate all issues related to investment, real estate, registration and servicing of any business.
Contact us to find out how to open an IT company in this jurisdiction, depending on the specifics of your particular business project and its needs. Our specialists will tell you about all the details of establishing a company in Georgia, provide all the accompanying services – help you register a company in the Public Registry, open a bank account in the most suitable bank for your business, legalize your activities with the tax authorities, etc.
Get all the advantages of cooperation with the international holding company GEOLINE. Our experience in the Georgian market allows us to effectively solve any business problems, avoid pitfalls, saving you time, money and nerves. Georgia is a territory with simple business rules. But, despite the fact that bureaucratic formalities for entrepreneurs in this country are minimized, not knowing the state language and not knowing the nuances of document management, it can be quite difficult to start a business.

A unique solution – we will help you register your company in the virtual IT zone of Georgia remotely. You can start working without taxes and develop your business, even if it is currently impossible to come to Georgia in person. You can trust us – the solid reputation of GEOLINE HOLDINGS guarantees a qualified approach and success in passing all the necessary stages of legalizing your business in Georgia.

We will become your reliable partner so that your company develops and your income grows!