Renders
Construction
Live Stream
Find an apartment online on the interactive scheme of AL MARE
You can pick and book an apartment that suits your needs here
Floor
18
17
16
15
14
13
12
11
10
9
8
7
6
5
4
3
2
| | Type | Square | Price |
| --- | --- | --- | --- |
| | 2 rooms | 56 – 60 m2 | Price TBA |
| | 4 rooms | 96 – 112 m2 | Price TBA |
| | 5 rooms | 111 m2 | Price TBA |
| | 1 room | 23 m2 | Price TBA |
| | 2 rooms | 42 – 60 m2 | Price TBA |
| | 4 rooms | 96 – 112 m2 | Price TBA |
| | 5 rooms | 187 m2 | Price TBA |
| | 1 room | 23 – 37 m2 | Price TBA |
| | 2 rooms | 42 – 62 m2 | Price TBA |
| | 4 rooms | 96 – 112 m2 | Price TBA |
| | 1 room | 23 – 37 m2 | Price TBA |
| | 2 rooms | 42 – 62 m2 | Price TBA |
| | 4 rooms | 96 – 112 m2 | Price TBA |
| | 1 room | 23 – 37 m2 | Price TBA |
| | 2 rooms | 42 – 62 m2 | Price TBA |
| | 4 rooms | 96 – 112 m2 | Price TBA |
| | 1 room | 23 – 37 m2 | Price TBA |
| | 2 rooms | 42 – 62 m2 | Price TBA |
| | 4 rooms | 96 – 112 m2 | Price TBA |
| | 1 room | 23 – 37 m2 | Price TBA |
| | 2 rooms | 42 – 62 m2 | Price TBA |
| | 4 rooms | 96 – 112 m2 | Price TBA |
| | 1 room | 23 – 37 m2 | Price TBA |
| | 2 rooms | 42 – 62 m2 | Price TBA |
| | 4 rooms | 96 – 112 m2 | Price TBA |
| | 1 room | 23 – 37 m2 | Price TBA |
| | 2 rooms | 42 – 62 m2 | Price TBA |
| | 4 rooms | 96 – 112 m2 | Price TBA |
| | 1 room | 23 – 37 m2 | Price TBA |
| | 2 rooms | 42 – 62 m2 | Price TBA |
| | 4 rooms | 96 – 112 m2 | Price TBA |
| | 1 room | 23 – 37 m2 | Price TBA |
| | 2 rooms | 42 – 62 m2 | Price TBA |
| | 4 rooms | 96 – 112 m2 | Price TBA |
| | 1 room | 23 – 37 m2 | Price TBA |
| | 2 rooms | 42 – 62 m2 | Price TBA |
| | 4 rooms | 96 – 112 m2 | Price TBA |
| | 1 room | 23 – 37 m2 | Price TBA |
| | 2 rooms | 42 – 62 m2 | Price TBA |
| | 4 rooms | 96 – 112 m2 | Price TBA |
| | 1 room | 23 – 42 m2 | Price TBA |
| | 2 rooms | 42 – 60 m2 | Price TBA |
| | 3 rooms | 56 m2 | Price TBA |
| | 4 rooms | 96 – 112 m2 | Price TBA |
| | 1 room | 23 – 42 m2 | Price TBA |
| | 2 rooms | 42 – 60 m2 | Price TBA |
| | 3 rooms | 56 m2 | Price TBA |
| | 4 rooms | 96 – 112 m2 | Price TBA |
| | 1 room | 23 – 42 m2 | Price TBA |
| | 2 rooms | 42 – 60 m2 | Price TBA |
| | 3 rooms | 56 m2 | Price TBA |
| | 4 rooms | 96 – 112 m2 | Price TBA |
| | 1 room | 23 – 42 m2 | Price TBA |
| | 2 rooms | 42 – 60 m2 | Price TBA |
| | 3 rooms | 56 m2 | Price TBA |
| | 4 rooms | 96 – 112 m2 | Price TBA |
Reviews about AL MARE
There are no reviews yet. You can be the first who rates it
Sign in to write a review
Project info
Finished at
December 2021
Price, m2
600$ — 1300$
Housing class
Elite
Buy online
Details
Installment plan
30% initial payment, internal installment with period of 30 months
Bank mortgage
Property type
Aparment building
Square
from 21.90 m2
Floors
18
Apartments
310
Distance to sea
150 m.
Building phase
Carcase finished
Condition
Without finishing
Ceiling height
3.00 m.
Construction type
Monolyth
Elevators
4
Security
Intercom
CCTV
Security
Reception

Conveniences
Parking
Underground parking
Spa
Fitness
Pool
Commercial area
Kids playground
Near school
Near kindergarten
Near supermarket
Near hospital

Add to free Travel & Invest tour
Add to autotour
Personal discount certificate 300$
Free consultation
Ask a question
Resale properties in this project
Found

2

object(s)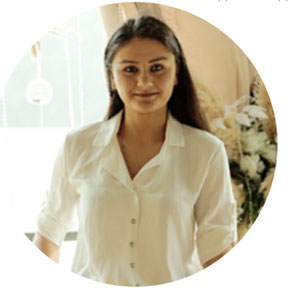 Promos and discounts for AL MARE
Sales in AL MARE started!
Apartments in AL MARE from 13140$
Contact us →
📣 300$ — discount certificate
Personal discount certificate 300$
Contact us →
About the project
About the residential complex
The residential complex Al Mare is a comfortable property from a well-known developer.
Location 
One of the advantages of the project is its location just 100 meters away from the coast. A lot of new housing is being built in Batumi, but only a few projects can boast of such a successful location. Near the park area of the New Batumi Boulevard, the apartment windows offer beautiful views of the surrounding area, and the air is always clean and filled with the scents of the sea.
Design feature 
The residential complex Al Mare in Batumi is a two-section building with a height of 18 floors, which is being built according to the author's architectural project. Its development took into account all modern requirements and trends. The reliable frame of the building will withstand seismic loads of at least 7 points. The combination of white and blue materials in the facade decoration, geometric patterns, huge panoramic windows and elegant balconies - all this serves as a decoration of the building.
The territory of the complex is completely closed from outsiders, is under security and video surveillance. The building has a two-level underground parking for 105 cars, which is very convenient for car owners. Commercial premises will also be located in the house. 
Developer
The MIDTOWN GROUP construction company has been operating since 2014, carrying out a full cycle of work on each of the objects. Also, the de…
Details about MIDTOWN GROUP
Contacts of AL MARE sales department
Order a free transfer to AL MARE
AL MARE on the map of Batumi
FAQ
What payment options are available in AL MARE?
Are there any discounts when purchasing an apartment in AL MARE?
How many floors are there in AL MARE?
What is the price per square meter in residential complex AL MARE?
What is the minimum price for an apartment in AL MARE?
What is the type of the building construction in AL MARE?
Are there any apartments available from the owners in AL MARE?
What kind of infrastructure is in AL MARE?
What building is for renting out in AL MARE?
When will the construction be completed?
Installment plan terms and conditions
What is the current stage of construction works?
How many elevators will be in the building?
What is considered ceiling height?
How can I contact AL MARE sales department?
Other objects nearby, Batumi
Please fill the form to get notifications about changes in price
Please fill the form to get callback from the developer
Please fill the form to get your personal discount 300$.
Tell us if nobody answers the phone.
Mortgage calculator
| Month | Total | Credit % | To debt | To percents | Balance |
| --- | --- | --- | --- | --- | --- |
Please fill the form to get callback from us