What is an apartment hotel?
You purchase an apartment - a hotel room in a hotel, where you have everything you need for a comfortable stay: a kitchen, a washing machine, furniture, etc. That is, it is a fully equipped hotel room. In addition to completing the room, you get an additional management service in the form of the following service package:
 reception,
 security,
 concierge service,
 cleaning,
 video surveillance system,
 technical staff,
 parking.
The advantage of acquiring real estate in an apart-hotel is the opportunity to both live at your place and earn money by renting it out. At the same time, it is worth considering: hotels have a developed infrastructure, which attracts tourists and residents. Such advantages are often not found in ordinary residential buildings.
It is also worth noting the benefit directly from the management capabilities. As a rule, the standard package of services includes cleaning, property insurance, customer acquisition, check in service, transfer of income for a certain period of time to the owner's account. Many apartment management companies provide online income and apartment monitoring services. For example, with the help of the professional apartment management system G-PLUS MANAGEMENT.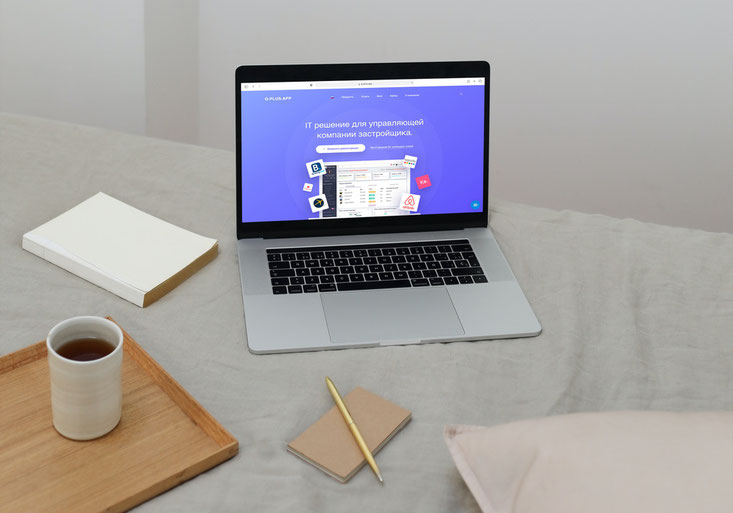 G-PLUS MANAGEMENT Professional online system provides individual and corporate customers for remote apartment management
Note: the G-PLUS MANAGEMENT system allows owners to independently post information about the apartment on booking.com, control occupancy, receive income and expense reports, pay utility bills, order services for themselves and their guests (cleaning service, dry cleaning, transfer, check in services).
We invite you to watch a video from which you will learn about what apartments are, how apartments in Batumi generate income, how to manage apartments by the sea, what is the real income from real estate in a resort town.
What is the situation on the real estate market in Georgia, in Batumi and the prospects for apart-hotel projects?
Many developers have begun implementing apart-hotel projects against the backdrop of the growing demand for real estate in Georgia. In particular, in Batumi, there are such companies as Orbi Group, Alliance Group, and NewTime. It is worth noting that global hotel chains are represented in Batumi and offer investors the opportunity to purchase hotel rooms, such as Hilton, PortaTower, Marriot, HolidayInn, and Wyndham. Analyzing the prospects for the Georgian economy, the new legislative framework and preferential opportunities for investors, one can predict both further growth in tourism and an increase in real estate prices. It should be taken into account that Batumi is attractive due to its climatic conditions, the unique combination of sea and mountains, and for investors - the possibility of obtaining a residence permit by purchasing real estate and a favorable percentage of capitalization of invested funds.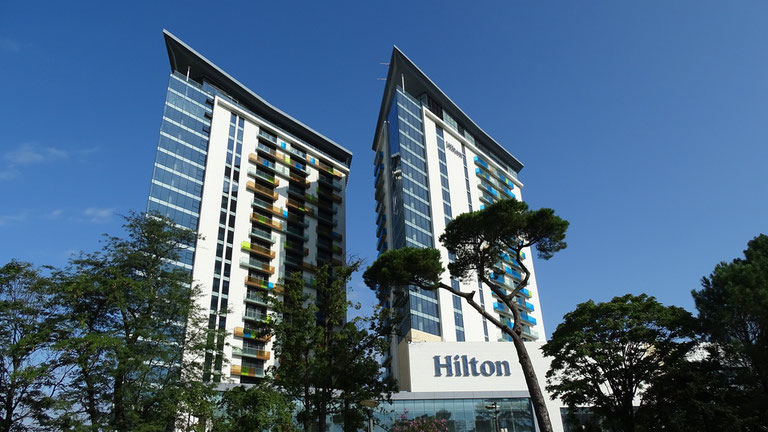 For management companies, the market niche is still relatively free, since in Georgia the apartment-hotel type of real estate is new, and the volume of construction and the number of foreign investors are growing every year. At the moment, customers-buyers have the opportunity to entrust the management of either the developer or the management company. To do this, it is necessary to conclude an additional management agreement. We will tell in the next publication which management company to choose, or to entrust the management to the developer.
How to find the perfect apart-hotel for business in Batumi?
If you have decided to invest in apart-hotel type real estate and intend to buy an apartment in a hotel in Batumi, we recommend that you analyze the market and the possibility of acquiring it well.
A common acquisition format in apart-hotels is the purchase of floors in a new building and the organization of your own hotel brand. Another way is to find the best offer from a developer and purchase one or two rooms.
In the first case - while organizing your own hotel brand, you run the risk of facing all the difficulties of an independent business: service, customer acquisition, marketing, personnel, etc. By purchasing ready-made numbers and transferring them to management, such risks can be avoided.
Information note:
When you have decided on the best option, you need to find the best offer from developers. When looking for apart-hotels to purchase as a property, the GEOLN.COM search engine comes to your rescue. You no longer need to search hundreds of developer sites, select those offers that suit you, while not knowing whether options are available for purchase or have already been sold out. Just open the search page https://geoln.com, select "new buildings in Batumi", the property type "Apart-hotel", and specify additional parameters.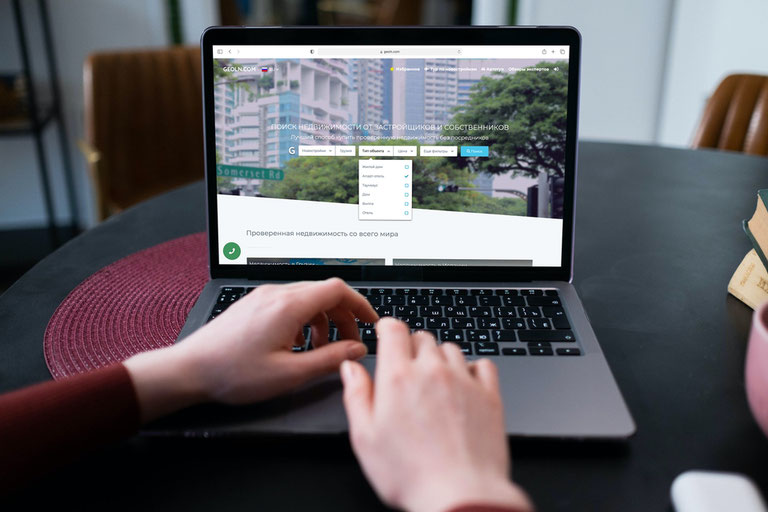 Then the real estate search system will provide you with suitable options with direct contacts of developers, information about vacant areas, etc. Try it, it's convenient: saves you time and effort.
We remind you that when purchasing real estate abroad, it is necessary to take into account all the details of the transaction, the process of transferring ownership, checking the translation of documents, differences in the legislation of the countries of the buyer and seller, etc.
If you are not sure of your ability to protect yourself against mistakes and risks by concluding a sale and purchase transaction on your own, we recommend using the services of GEOLN.COM real estate market experts to support the transaction.
Real estate market experts
GEOLN.COM