Renders
Construction
Live Stream
Reviews about Next Green
There are no reviews yet. You can be the first who rates it
Sign in to write a review
Project info
Finished at
September 2021
Price, m2
From 580$
Housing class
Comfort
Buy online
Details
Installment plan
—
Bank mortgage
Property type
Aparment building
Square
from 26.00 m2
Floors
12
Condition
Black walls
Construction type
Monolyth
Security
CCTV
Reception

Conveniences
Parking
Kids playground
Near school
Near kindergarten
Near supermarket
Near hospital

Add to free Travel & Invest tour
Add to autotour
Personal discount certificate 300$
Free consultation
Ask a question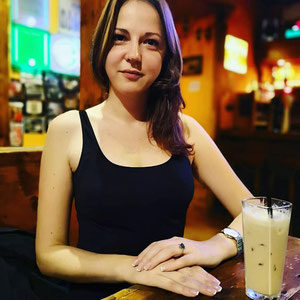 Promos and discounts for Next Green
Sales in Next Green started!
Apartments in Next Green from 15080$
Contact us →
📣 300$ — discount certificate
Personal discount certificate 300$
Contact us →
About the project
Next Green is a residential complex that will decorate the Batumi suburbs with its bright facades and stylish appearance.
What is the location of Next Green?
Next Green is located on the territory of the Makhinjauri village, just 100 meters from the shore and a five-minute drive from the central part of Batumi. This is a calm and environmentally friendly area in which low-rise and private buildings predominate. The Botanical Garden and Cape Verde are just over 1 km from here.
What's around?
The infrastructure here is not the most diverse, but everything you need is nearby. Residents have easy access to a supermarket, pharmacy, and a large selection of cafes and restaurants.
How to get around?
Nearby is the Makhinjauri railway station that connects the village to Batumi. There is also a bus stop with routes number 10 and 10a. To head to the center of Batumi, most areas along the coast, to the airport, and the seaport.
What are the technical features?
Next Orange 2 in Makhinjauri has a reliable monolithic concrete frame. The external walls are filled with gas silicate blocks. The bright facade is equipped with additional waterproofing, which is important for buildings located in a humid marine climate such as that in Batumi.
The house has two modern elevators. The building is gasified and connected to all necessary communications.
On the territory, there will be ample parking, a spacious playground, and an area for sports. For residents and those who rent an apartment in the complex, concierge service is available around the clock. CCTV cameras are installed across the territory, in the parking zone, and on the residential floors. The facility management company makes sure that it is clean and comfortable.
Developer
The Belarusian-Georgian company GOOL Ltd, Batumi (TM NEXT) is a subsidiary of the Horizons Group. GOOL ltd, 445473149 Legal address: ул. Ina…
Details about Next
Order a free transfer to Next Green
Next Green on the map of Makhinjauri
Makhinjauri
FAQ
What payment options are available in Next Green?
Are there any discounts when purchasing an apartment in Next Green?
How many floors are there in Next Green?
What is the price per square meter in residential complex Next Green?
What is the minimum price for an apartment in Next Green?
What is the type of the building construction in Next Green?
What kind of infrastructure is in Next Green?
What building is for renting out in Next Green?
When will the construction be completed?
Please fill the form to get notifications about changes in price
Please fill the form to get callback from the developer
Please fill the form to get your personal discount 300$.
Tell us if nobody answers the phone.
Mortgage calculator
| Month | Total | Credit % | To debt | To percents | Balance |
| --- | --- | --- | --- | --- | --- |
New list
Next Green
Add to list «»?
Please fill the form to get callback from us