Renders
Construction
Live Stream
Reviews about Next Apartments
There are no reviews yet. You can be the first who rates it
Sign in to write a review
Project info
Finished at
June 2023
Price, m2
From 1200$
Housing class
Comfort
Buy online
Details
Installment plan
—
Bank mortgage
Property type
Aparment building
Square
from 26.70 m2
Floors
21
Apartments
600
Condition
Black walls
Construction type
Monolyth
Security
CCTV
Security
Reception

Conveniences
Parking
Underground parking
Commercial area
Kids playground
Near school
Near kindergarten
Near supermarket
Near hospital

Add to free Travel & Invest tour
Add to autotour
Personal discount certificate 300$
Free consultation
Ask a question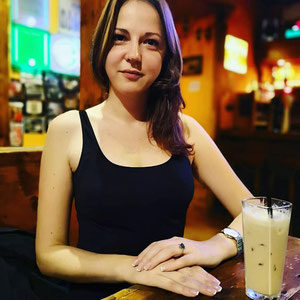 Promos and discounts for Next Apartments
Sales in Next Apartments started!
Apartments in Next Apartments from 32040$
Contact us →
📣 300$ — discount certificate
Personal discount certificate 300$
Contact us →
About the project
The complex is located just a couple of minutes from the coast on Inasaridze Street, in one of the most sought-after areas of Batumi. This is the second line from the sea, which makes life here more comfortable and calmer than directly near the beach. Nearby begins the New Boulevard with its many new developments. Beautiful views of the sea, mountains, and the touristic center of Batumi can be admired from the windows of the apartments.
What's around?
In this part of Batumi, there is a plethora of cafes and restaurants and a modern water park. The largest shopping center in town is Metro City, which is within walking distance of the complex. Also nearby is an Orthodox church, a school, and a kindergarten. The new Dynamo Stadium is 10 minutes away and will host a variety of sports matches, concerts, and other events.
How to get around?
Nearby are bus stops for routes No. 2a, 10, 10a, and 17. The buses depart every 10 minutes and will take you to the airport, located 3 km away and the Batumi Railway Station, approximately 7 km away.
What are the technical features of the complex?
Next Apartments in Batumi has a solid monolithic frame and reliable walls made of gas silicate blocks. The facade is equipped with additional waterproofing, which plays an important role in the humid marine climate that prevails in the city. Large floor to ceiling windows make the rooms feel brighter and more voluminous. The modern double-glazed windows with improved noise insulation is a guarantee of silence and comfort.
What is inside?
The on-site amenities include a spacious underground parking, children's playground, sports grounds in the yard, and park zone with a BBQ area. The complex has its own security system with video surveillance cameras. Five modern high-speed elevators are present in the building, which will help you quickly get to the desired floor.
Developer
Next Group - Your investment in a luxury lifestyle Investment-development company Next Group builds 5-star complexes in partnership with in…
Details about Next
Contacts of Next Apartments sales department
Order a free transfer to Next Apartments
Next Apartments on the map of Batumi
Inasaridze str. 21
FAQ
What payment options are available in Next Apartments?
Are there any discounts when purchasing an apartment in Next Apartments?
How many floors are there in Next Apartments?
What is the price per square meter in residential complex Next Apartments?
What is the minimum price for an apartment in Next Apartments?
What is the type of the building construction in Next Apartments?
What kind of infrastructure is in Next Apartments?
What building is for renting out in Next Apartments?
When will the construction be completed?
How can I contact Next Apartments sales department?
Other objects nearby, Batumi
Please fill the form to get notifications about changes in price
Please fill the form to get callback from the developer
Please fill the form to get your personal discount 300$.
Tell us if nobody answers the phone.
Mortgage calculator
| Month | Total | Credit % | To debt | To percents | Balance |
| --- | --- | --- | --- | --- | --- |
New list
Next Apartments
Add to list «»?
Please fill the form to get callback from us