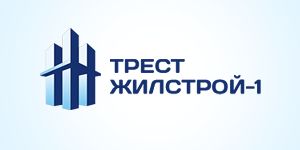 Трест Жилстрой-1 in Kharkiv: property from developer
Objects for sale: 7
Prices, from: 384$/m2
Off-plan on the map
Developer
The history of the Zhilstroy-1 trust has 69 fruitful years. Over the years, the company has become the largest construction organization in the city and continues intensive development. Most of the objects became the pride of Kharkov, occupy an important place in the life of the city.
More than half a century has passed since the time when, to restore the destroyed building, now known as Kharkiv National University. V.N. Karazin, specially created a new construction unit - Kharkov Union Trust of the Ministry of Higher Education of the USSR. It was 1947 - the beginning of the history of the trust, renamed in 1963 "Zhilstroy-1".
8 - KNU-im.VN-Karazin Now it is difficult to imagine the architectural appearance of Kharkov without objects that have become a business card of the city. This is the Kharkov Academic Opera and Ballet Theater. Lysenko, the first in Ukraine 24-story residential building, Sports Palace "Yubileiny", cableway in the Central Park of Culture and Rest named after Gorky, the fountain "3-jet" and the Kharkov State Academic Russian Drama Theater. A.S. Pushkin, reconstructed by the trust.
Ask a question