The resort is best known for its radon mineral springs, which run between 33-35 degrees Celsius. Because of the water's natural warmth, heating is not required and the springs are preserved.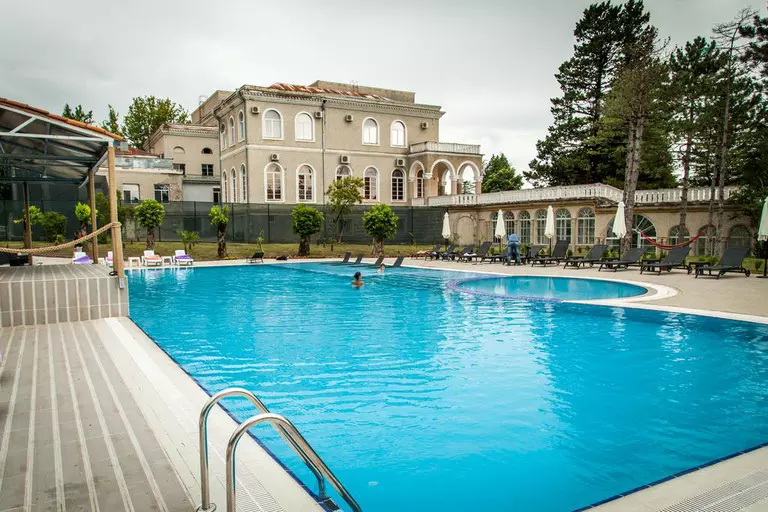 Tskaltubo's specific water composition is very rare. Its salts are thought to have highly active calcium and magnesium contents, while radon and its by-products are known for their ability to strengthen the immune system, regulate blood pressure, assist in cell regeneration, and reduce inflammation. Because of the unique properties of radon gas, Tskaltubo's springs are used in complementary healing processes for various diseases, including cardiovascular, locomotor, nervous, gynecological, and skin diseases. The water flows directly from springs into the baths, which allows the therapeutic procedures to be performed in continuously running water. Tskaltubo's therapeutic rehabilitation centres are equipped with modern medical equipment and offer services such as mineral water baths, hydro massages, physiotherapy, and more. While the treatment and outcome depend on the affliction and individual goals for treatment, therapy courses typically run for two weeks, and result in curative effects that can last up to a year. 
Since 1999, more than twenty infrastructural projects have been implemented in Tskaltubo. In November 2012, the World Bank agreed to allocate USD 37 million to Tskaltubo for a second-stage of development of regional infrastructure in the hope of driving further tourism and travel. Since 2011 When the first hotels and guest houses opened in the city, health care tourism has grown significantly.
Visitors coming to experience Tskaltubo's mineral waters and springs represent the majority of leisure hotel demand, including those found at the health and wellness spas. Many tourists come to see the monasteries (Bagrati, Gelati ,and Motsameta) in Kutaisi and in its surroundings,, while the protected natural landscapes at Prometheus, Sataplia Cave, and Okatse Canyon also attract a significant amount of visitors.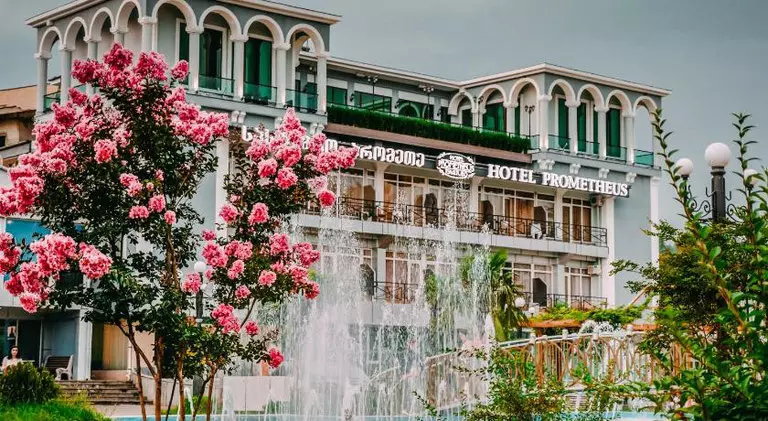 Aside from leisure-related guests, hotels in Tskaltubo host a substantial amount of commercial business that stems from the corporate and industrial companies located in and around Kutaisi and Tskaltubo. Many hotel guests arrive via the Kutaisi International airport, located 18 kilometres south of the centre of Tskaltubo. Other guests include government officials and public-sector officers who come to Kutaisi for Parliament-related gatherings.
In 2016, 41,018 visitors stayed in hotels in Tskaltubo. 54% of those visitors were leisure travelers, 13% of them visited Tskaltubo for health reasons, and 24% were business travelers. The occupancy rate of hotels in Tskaltubo is 38%.