Supply
Tbilisi's hotel market provides the largest share of hotel rooms in Georgia. In 2017, the existing supply consisted of 304 hotels with a total of 7,875 rooms. The majority (56%) of rooms are categorized as economy/budget, while 22% fall in to the local upscale and middle segment, 14% in to the international midscale segment, with only 7% of the total room supply categorized as international upscale.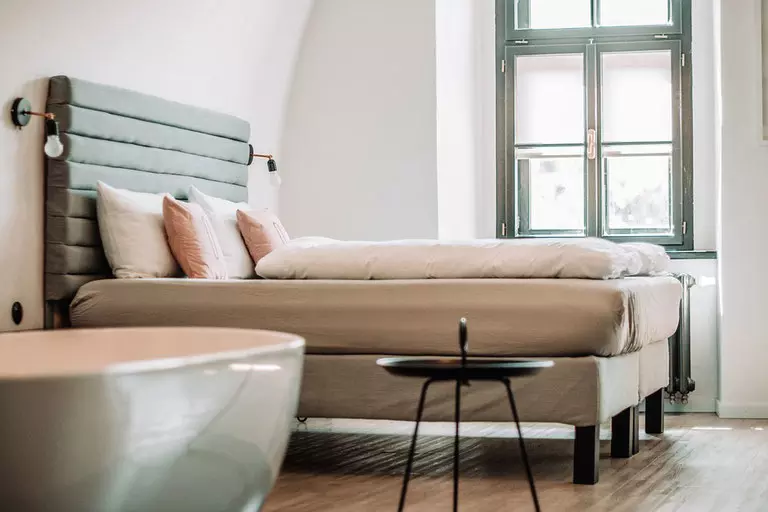 Given the continued growth in tourism, 4,735 new hotel rooms will likely be added to Tbilisi's stock by 2020, with most of it located in the city centre. A large concentration of these rooms will be categorized as international upscale and international midscale. We forecast that the share of international hotels will increase 17% by 2020. 
Today, the international upscale segment consists of the Tbilisi Marriott, the Radisson Blu Iveria, and the Biltmore hotel. Together, these hotels provide 7% of the city's total room supply. Nine more international upscale brands such as Radisson Blu Telegraph, Autograph Collection, and the Pulmann Hotel & Resort are expected to open during the next few years, adding 1,741 hotel rooms to the capital's stock.
International midscale hotels provide 13% of the city's hotel room supply. Some of the hotels in the pipeline are behind schedule and only one 3-star, 119-room hotel – the Ibis Styles Tbilisi Centre - was added to the international midscale segment in 2017. Eight hotels are expected to open in this segment during the next three years, including Moxy, Ramada Encore, the Park Inn hotel, the Golden Tulip, and Hilton Garden Inn. Together, they will add 1,133 rooms to the supply.
At the same time, the new design-led hotel Stamba is expected to open in the local mid and upscale segment. This type of hotel has experienced strong growth worldwide, repositioning the idea of the hotel- as-a-destination, and appealing to more demanding, contemporary, and creative clientele.
Demand
Tourism numbers were boosted by a range of cultural and sporting events throughout 2017, including thirteen international tournaments. For the first-time, Tbilisi hosted the world's youth rugby championship in May. Other significant annual cultural events included the International Film Festival, the International Theatre Festival, the Kolga Tbilisi Photo Contest, a jazz festival, the festival of contemporary music and visual arts - SOU, and an open air music festival.
The end of 2017 saw the Belt and Road forum attended by 2,000 guests. The forum provided a platform for people to discuss various issues related to trade facilitation in the region and beyond, and created numerous business-to-business opportunities for companies looking to collaborate with others.
During the past few years, around 38% of Tbilisi's hotel guests were in town for business purposes. 33% of hotel guests are locals and 67% international visitors. Tbilisi is also the main gateway to Georgia's many tourism destinations.
Performance Indicators
Overall, Tbilisi's hotel occupancy rates rose in 2017 in all segments except for the economy/budget segment. International midscale Local upscale and middle Local budget/economy International upscale brands enjoyed the highest hotel occupancy rate of 72%, followed by local mid and international midscale brands with occupancy rates of 69% and 68%, respectively. As low budget travelers preferred to stay at hostels or in Airbnb rentals, the occupancy rate in the economy/budget segment declined by 4%. 
When the Biltmore hotel joined the international upscale market and increased competition, the Average Daily Rate (ADR) for international upscale brands declined by 10%. As Georgian Lari continued to weaken against US Dollar in 2017 the ADR in USD terms was further affected. The ADR in international midscale branded hotels grew by 3%. Local upscale and middle class, and local budget/economy hotels experienced ADRs of USD 87 and USD 40, respectively. Compared to 2016, the ADR in the economy/budget segment remained unchanged, and grew 5% in local upscale and middle segments.
Revenue per available room (RevPAR) in international upscale brands amounted to USD 113, while international midscale branded hotels and local upscale and middle segments stood at USD 77 and USD 60, respectively. Local budget/economy class RevPAR stood at USD 22. In comparison with the previous year, RevPAR in local upscale and middle and international midscale segments increased by 20% and 10%, respectively. Economy/budget hotels remained unchanged, while RevPAR for international upscale branded hotels decreased by 8%.