Despite the fact that nightlife in Georgia has a relatively short history, Tbilisi has already earned a reputation as the region's premiere clubbing destination. Tbilisi and Batumi offer the majority of clubs, while additional facilities are relatively modest in other Georgian cities.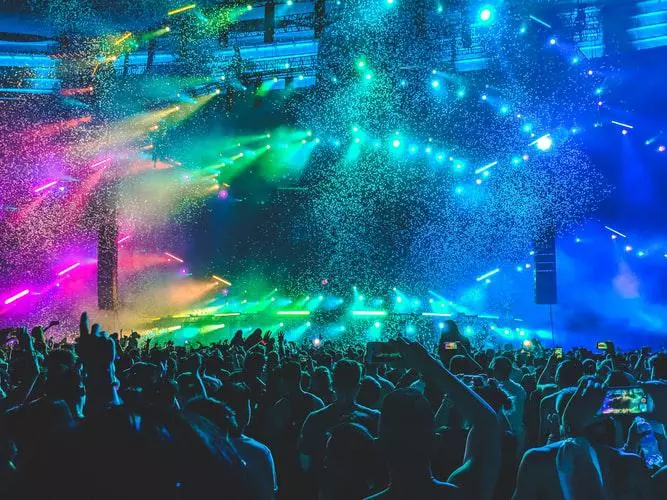 With its distinguished line-ups and unique atmosphere, Bassiani is the largest and unquestionably most-recognized techno club in Georgia. Often listed among the best nightclubs in Europe, this massive, 1,200-person- capacity venue is located in the basement of the Boris Paitchadze Dimano Arena. The club's powerful sound system and lineup of world-famous and locally-loved DJs attract both locals and tourists to its mesmerizing underground scene. Popular artists hosted by Bassiani include Ben Klock, Function, Schakelton, Marcell Dettmann, the Zenker Brothers, and others.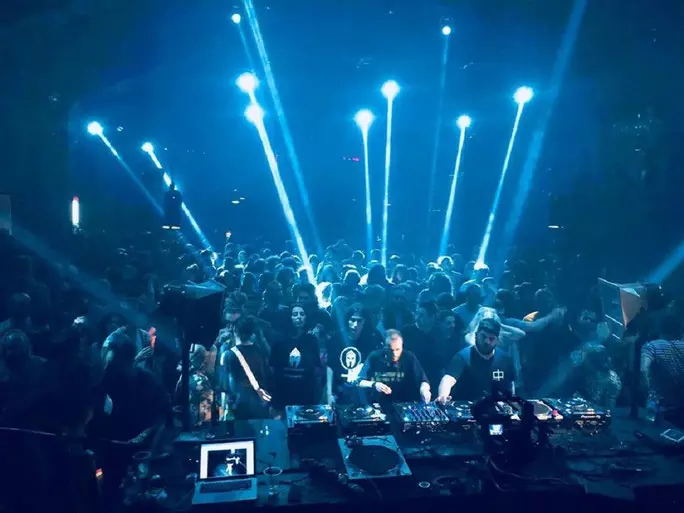 Bassiani
Opened in a Soviet-era restaurant building in 2012, Mtkvarze quickly became one of the most popular venues for local and foreign clubbers. Located on the east bank of Mtkvari River with a dance floor suspended above the river, Mtkvarze hosts popular Georgian and world-famous DJs in two different rooms over two levels. Electronic music is played in the larger space, while visitors enjoy a diverse range of music in the smaller room. Artists hosted by Mtkvarze include Sammy Dee, Anna Haleta, and Omar McCutcheon.
Khidi is an underground club newly-opened in 2016 that quickly climbed to the top of nightclub-goers' favorite venues. Spanning a 3-floor area located under Bagrationi Bridge on the right bank of Mtkvari River, the venue offers club-goers a high quality sound and lighting system. Khidi hosts a number of popular international artists while offering plenty of opportunity for newcomer musicians as well.
Popular with their techno events, the Gallery and Didi Gallery clubbing venues are located in the centre of Tbilisi. Situated on Rustaveli Avenue, Café Galley serves as a café during the day, transforming in to a club at night. In spite of its small, 200-person capacity, Café Gallery is a favorite haunt with locals. Located on Kostava Street by Tbilisi Concert hall, Didi Gallery Club also hosts Georgian and foreign DJs.
Other popular clubbing venues in Tbilisi include the open-air Vitamin Cubes near Turtle Lake, Night office on Mtkvari River's right bank, and the art-café Home on Betlemi Street.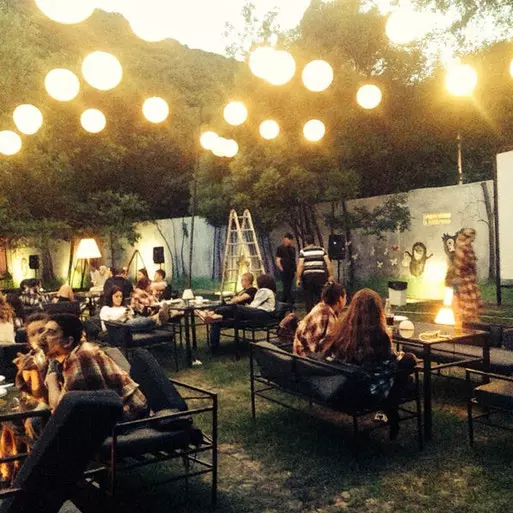 Vitamin Cubes
With distinguished glass architecture, the Gate club opened in Amusement Park Batumi in 2016, offering clubbers a high-quality sound system and several entertainment zones. Similar to the majority of local entertainment spots, the club's activity is highly seasonal, though its open and closed areas can host clubbers in every season. 
Sector 26 is an open-air seaside club on Batumi Boulevard. With its own swimming pool, the music plays all day, hosting famous DJs such as Martin Eyerer, Michael Gray, and Nicolas Jaar.
Opened in 2015, Boom Boom Beach is another nightclub on Batumi Boulevard that offers guests a swimming pool and a dance floor with a 1,200-guest capacity. DJs who have performed at Boom Boom Beach include Gardens of God, Woo York, and The Dark Wood.
Several other popular nightclubs operate in Batumi, though most are seasonal summertime spots, supported primarily by foreign tourists.
Kutaisi's clubbing scene remains largely undeveloped, though the Reflector Club on Queen Tamar Avenue opened in 2017. The club's cozy dance floor and quality music quickly attracted a following of local, techno-music lovers. Hosting up to 100 people, the club offers performances by local and Tbilisian artists.