Demand
Having entertained more than 410,000 visitors during the 2016-2017 winter season, Georgian ski resorts are opening up to a global audience, improving infrastructure, and designing resort masterplans with the goal of hosting world championship alpine events.
Gudauri is Georgia's most popular ski resort. Located only 120 kilometers away from Tbilisi in the Greater Caucasus Mountains, the resort is well-known for its great off-piste skiing and ski mountaineering, drawing visitors from as far away as Russia, Poland, Germany, and Israel.
Currently, several significant infrastructural developments are in the planning stage. At 7.5 kilometres, the Kobi-Gudauri ski lift will be the Caucasus's longest, and will connect Gudauri with Stepantsminda, another mountain resort (Kazbegi). The government also plans to develop a lake that will feed artificial snow production, thus prolonging the ski season. Gudauri's visitor numbers have risen dramatically over the past few years. During the 2016-2017 season, the number increased 37% year-over-year (y-o-y) to 276,634 guests.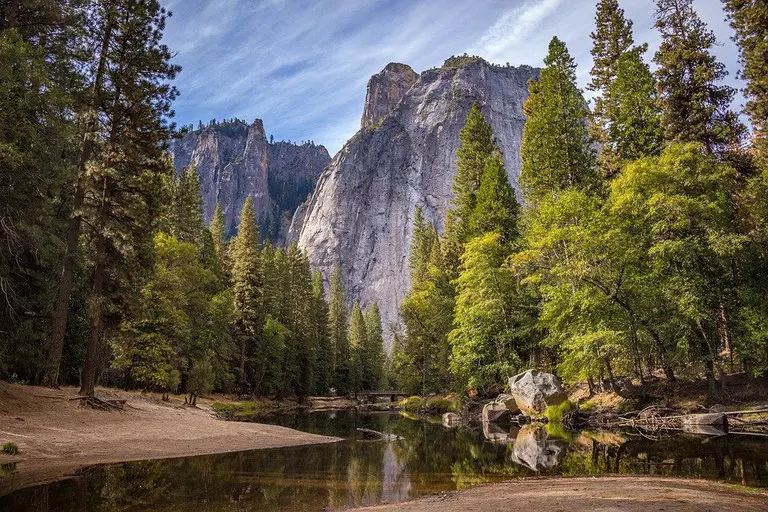 Located in south-eastern Georgia and at an altitude of 1,800 metres, Bakuriani is comprised of the Kokhta and Didveli ski bases, providing guests with a total of twelve ski runs that vary in length and difficulty. During the 2016-2017 season, Bakuriani hosted 92,541 Visitors, reflecting a 24% rise y-o-y. Although Bakuriani is primarily a winter destination, it attracts a considerable number of summer visitors and is a popular family resort. In 2017, the renovated Borjomi-Bakuriani railway line was re-opened, taking tourists from Borjomi to Bakuriani twice a day. In 2017, the new Kokhta-Mitarbi resort was connected to the Bakuriani ski area. The resort was developed using both private and public funding and an initial USD 150 mln investment.
The town of Mestia is located high in the mountains in the Svaneti Region. It is a popular spot for visitors to stay while skiing at the nearby Hatsvali and Tetnuldi ski resorts. These two resorts hosted 16,269 visitors during the 2016-2017 season. In 2017, Mestia was connected to Hatsvali by a new ski lift that provides easier and more comfortable access to the resort.
Development of the Goderdzi Mountain Resort began in 2011, before opening for business in December, 2015. The resort can accommodate up to 7,000 tourists at a time, offering guests 8 kilometres of ski tracks and two lifts. Goderdzi's location makes it a great year-round mountain resort.
For the 2017/18 ski season, two new lifts (a 200-metre-long stirrup and an 80-metre-long platter lift), along with a new snowmobile track, were added to Goderdzi's skiing infrastructure. Additionally a new cafe, fast food restaurant, and a ski centre were opened in Goderdzi for the 2017/18 season.
Goderdzi Resort Ltd invested 2,049,000 GEL in a significant project, building 1,761 metres of internal roads, including streetlights and drainage channels, to connect the central highway to the investment land plots. According to the plan, an additional 1,300 metres of internal road will be developed next year.
Supply
Since 2014, the supply of hotel rooms in Georgian ski resorts (Gudauri, Mestia, Bakuriani) has increased by 69% (882 rooms). The majority of the hotels are locally-owned, with the exception of Bakuriani's new Best Western Plus that opened in 2017.
A major USD 150 mln development by Redco, the "New Gudauri" is now under construction. "New Gudauri" will feature hotels, apart-hotels, cottages, and private residences, and will add 4,200 beds to the supply total. The project includes development of the internationally-branded, 160-room Radison Blu Gudauri Hotel.
Goderdzi Resort suffers from a shortage in accommodations, with only a few cottages currently on offer. There are nine projects in the pipeline, however, with a total investment volume of GEL 96 mln.
Aparthotels are becoming popular accommodation. In Bakuriani Mgzavrebi is the largest operator, while Orbi Group is also represented on the market. The supply of aparthotels in Bakuriani comprises approximately 1,000 apartments. The seasonal occupancy for aparthotels stands at about 70% and prices vary between USD 60-100. Aparthotels in Gudauri supply around 500 apartments. During the season apartments have 90% occupancy and prices vary between USD 100-170. 
Performance Indicators
Gudauri experienced strong growth in 2017 with occupancy up 11 ppts to 51%, while the ADR grew by 7.6% to USD 71. This resulted in 38% RevPAR growth to USD 36. Although strong supply growth may have an impact on performance over the next few years, we expect Gudauri to remain one of the strongest ski resorts in Georgia, able to absorb the new supply with increasing demand.
Bakuriani recorded the lowest occupancy rate among ski resorts. The ADR and RevPAR also contracted by 3.6% and 3.8%, respectively. In recent years, the strong growth of apart-hotels in Bakuriani has worked to put pressure on the market. However, as the number of visitors rapidly increases, the market should absorb the supply, allowing hotels to push the ADR.
Mestia witnessed a 3.6% increase in RevPAR, driven largely by the occupancy rate jumping 4 points to reach 52% in 2017. However, this was somewhat at the expense of the ADR rate which contracted 1.7% to USD 57. We expect that positive trend will carry forward over the next few years based on important improvements in infrastructure and the competitive price of leisure services in Mestia's resorts.