Leaned on local hospitality traditions that attract a number of visitors, Georgia's gastronomic culture is famous worldwide. Unique Georgian wine and delicious traditional dishes are served in local café-bars and restaurants. Tbilisi is the largest supplier of gastronomy venues, creating several food and beverage (F&B) clusters throughout the city.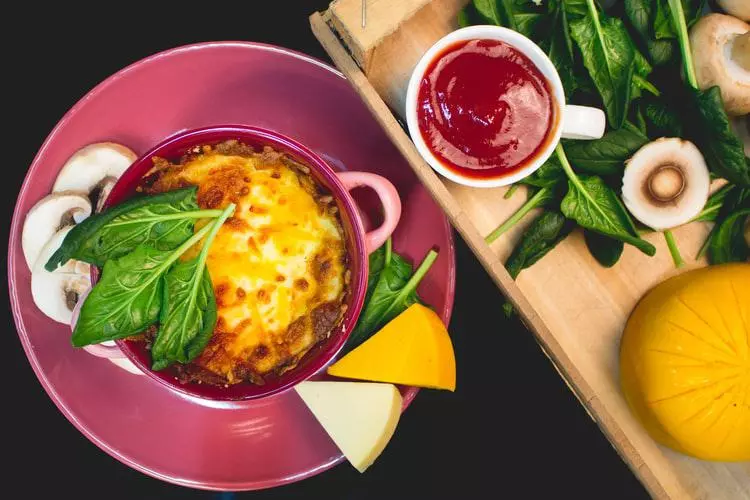 Chardin & Kote Apkhkazi
With a total leasable area of more than 10,000 sq m, the largest and most popular F&B cluster in Tbilisi is located along the prominent Chardin, Kote Apkhkazi, and Erekle avenues and adjacent smaller streets. 

Almost fully occupied by a wide variety of F&B venues, this cluster offers visitors a host of café-bars, restaurants, coffee shops, pubs, steak houses, and ice-cream shops. Wine bars/cellars (like the Schuchmann Wine Bar) are among the busiest beverage venues. Popular restaurants in the cluster include 1001 Nights, Chashnagiri, Tifliso, and Organique. 
As a primary tourist destination, the Chardin & Kote Apkhazi F&B cluster is especially active during the summer months due to an influx in foreign visitors. Many venues on Chardin Street or nearby are frequented by VIP guests and tourists; local cafes and restaurants, eager for positive feedback on international travel websites such as TripAdvisor, are thus motivated to keep the level of their products and services quite high. 
Akhvlediani & Kiacheli 
One of Tbilisi's oldest and most popular F&B clusters is located alongside the two parallel streets of Akvlediani (Perovskaya) and Kiacheli, spilling over in to several nearby streets including Miminoshvili and Vashlovani. Within the sprawling cluster, there are up to 30 venues occupying a total area of around 1,500 sq m. Most of the venues provide traditional Georgian and European cuisine or a mix of the two. There are a number of Asian restaurants and cafes as well, serving traditional Japanese, Chinese, Indian, and Thai food, while Hungarian and Irish café- bars and pubs are also represented.
Relatively large venues in the cluster include the Hungarian bar Duna, the Makharaja Indian restaurant, and the ALTHAUS tea house. Several large restaurants are currently being refurbished. Famous pubs including Wheels (Georgia's first-ever pub), Nali, and Buffalo Bill's are among the most-visited venues. A majority of the cluster's venues offer live music several days a week, while others provide karaoke and Asian-themed dance evenings.
Seasonal factors affecting the F&B venues are usually connected with holiday periods, though summer and winter periods impact each venue differently based on its category. 
Tabidze St.
Tabidze Street is one of Tbilisi's newly-developed clusters. Currently, F&B venues occupy around 1,500 M2 of the cluster's leasable space. Unlike other clusters, the share of traditional Georgian cuisine is relatively modest as the majority of its restaurants offer European or international fare.
Restaurants lease the largest portion of space in the cluster, though there are also several wine and coffee cafes on Tabidze street and nearby. Additionally, Tabidze's wine cafes sell various souvenirs and artwork made by Georgian Artists, while several restaurants offer live music and Karaoke. 
Terasa, Merilini, and 11/11 are among the cluster's most visited venues, attracting 20 to 30 tables filled with locals and tourists each day. The number of guests remains relatively stable throughout the year. 
Chovelidze St. 
Chovelidze Street is a relatively new Tbilisian cluster currently being developed. Following the opening of the Rooms Hotel Tbilisi in 2014, several other venues opened for business along Chovelidze Street. 
Besides Rooms Hotels' Kitchen Restaurant that offers European and American dishes, three venues of up to 1,000 sq m are located nearby, providing 200 seats to dining guests. With several floors, open and closed halls, and a garden where European dishes are served, Club-restaurant Lolita is the largest of the three. The club is popular with local and international visitors, drawing guests to dine and enjoy live music performed by popular local and foreign bands and DJs. Other large venues in the cluster include the Chinese Restaurant and the French-themed Keti's Bistro.
Aghmashenebeli & Marjanishvili 
Renovated Aghmashenebeli Street is now home to one of the capital's primary F&B clusters. In addition to the popular cafes and restaurants serving traditional Georgian and European cuisine, the cluster is notable for its numerous international options including Asian, Turkish, Arabic, Iranian, and Indian restaurants, clubs and
cafeterias. Several worldwide brands, such as McDonalds, Subway, and Dunkin' Donuts, are also represented in the Marjanishvili & Aghmashenebeli Cluster, though small café-bars and canteen-like venues consume the majority of available space.
The most well-known traditional Georgian restaurants on Aghmashenebeli Street include Machakhela and Barbarestan. As the Marjanishvili & Agmashenebeli cluster is a popular touristic destination, guest numbers usually increase during the summer months. This increase impacts Asian restaurants more significantly, while traditional Georgian F&B guest numbers remain comparatively stable during the year. 
New Tiflis
Renovated as part of the larger New Tiflis project, Aghmashenebeli Avenue is home to one of the city's most popular F&B clusters. New Tiflis comprises the territory from N44 Aghmashenebeli Avenue to Saarbrucken Square, creating a 500-metre pedestrian-only area with a rehabilitated infrastructure that offers visitors a wide range of dining options.
Up to fifty food and wine venues are represented in the cluster, occupying approximately 5,000 M2. Most of the cafés and restaurants serve both local and international dishes, though because of the cluster's popularity with tourists, traditional Georgian-only restaurants are in the highest demand. Some of the most popular venues of the cluster include Lagidze Water, Amber Bar, White Bar, and Travel Bar. Several Arab and Indian restaurants are also located in the cluster. New Tiflis's food and beverage venues provide guests with up to 1,200 seats, though during the summer season numbers can reach as high as 4,000 guests. 
A number of venues in the cluster provide live music or karaoke facilities. Wine venues collaborate with travel agencies, informing city visitors about special discounts and informative tours and tastings available in their cellars.
The cluster's F&B businesses can be described as highly seasonal, given the dramatic fluctuation in visitors depending on the time of the year. 
Fabrika 
Located in Tbilisi's historical area and crafted from a renovated Soviet-era factory, Fabrika is a hip, multifunctional urban space offering locals and tourists a number of entertainment and dining possibilities. The blend of authentic Soviet elements and modern facilities creates a unique and cozy atmosphere, making Fabrika one of the city's most popular creative hubs.
As a region's biggest hostel, Fabrika aims to bring together active local and foreign individuals, providing facilities to work, relax, and socialize. In 2017, more than 320 events drew hundreds of visitors to Fabrika where they attended workshops, meetings, flea markets, and more. 
Fabrika's tenants include art galleries and salons, shops, and F&B venues. Fabrika's F&B options are gathered in Fabrika Yard which is open to the public, offering guests several Georgian-European and Asian food venues such as Dive Bar, Moulin Electrique, Tone, and Shio Raman.
The F&B venues seat more than 200 guests in total, though Fabrika's bars are capable of hosting significantly more people, using Fabrika Yard as an additional space. Fridays and weekends are the busiest days during the week, though Fabrika reaches its peak visitor numbers during events.