The country's large number of fitness centres and swimming pools reveal how popular the idea of healthy living is in Georgia. Most venues offer a diverse range of physical health-related services, from spa treatments to dance classes. Tbilisi is Georgia's largest supplier of fitness and swimming facilities, followed by Batumi and Kutaisi.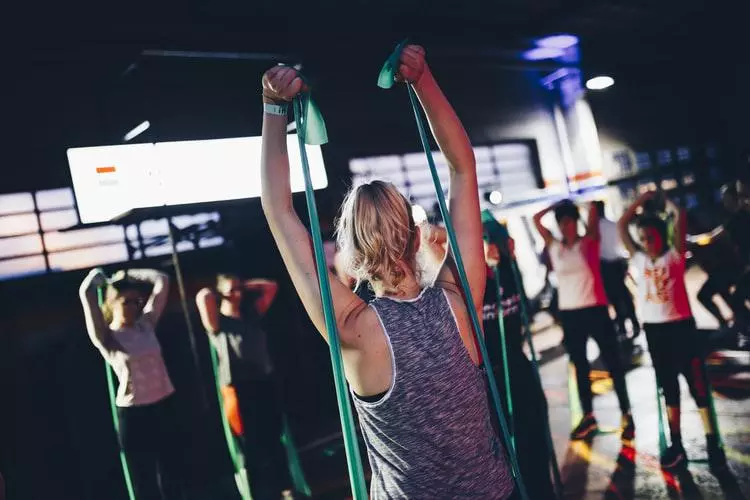 There are around a hundred fitness clubs in Tbilisi. While most of these are local, single-branch gyms, several international brands also successfully operate in the city. Tbilisi's primary clubs usually occupy spacious areas in the city's central districts and can host several hundred people concurrently. The primary fitness clubs in Georgia include Aspria, Snap Fitness, and World Class.
With four sports gyms in Tbilisi (two in the central Vake and Saburtalo districts) and one in Batumi, Aspria offers its members unlimited, round-the-clock access to any of its fitness centres. Snap Fitness is an international fitness chain that opened its first Tbilisi location in 2015. With two branches in the Vake and Saburtalo districts, Snap Fitness has quickly gained popularity.
In 2017, a GEL 3 mln investment was made to open the first World Class fitness gym, an international fitness chain. Located on the 4th floor of the Tbilisi concert hall, the gym occupies 1,250 sq m of space and features panoramic views of Tbilisi's city centre. World Class has announced plans to open three additional centres in
Georgia over the next several years. Other prominent fitness venues in Tbilisi include Urban Garden, Oktopus Fitness Club, Prolife Fitness, and Medi Fitness.
Like the major fitness venues, large-sized open and closed swimming pools in Georgia offer a range of services and are visited daily by hundreds of people. Popular swimming facilities in Tbilisi include the Arena Complex, Neptune, Olympic Pool, Club 71, and the Anne Semonin Spa.
Sport complexes Arena 1 and Arena 2 in the Vake district offer a wide range of well-appointed swimming and fitness facilities, and excellent infrastructure to accommodate additional water-related activities. Located on the top two floors of the Radisson Blu Iveria Hotel, the 1,600 sq m Anne Semonin Spa offers hotel and outside guests a wide range of options including open and closed pools with sweeping views of the city, a relaxation area, thermal suites, treatment rooms, and a solarium. Vake Swimming Pool and Fitness club on the city centre is also a popular place for people to relax and stay active. Club 71 in the Saburtalo district is a 3,000 sq m wellness centre with an array of state-of-the-art facilities.
There are several world-class, international fitness and swimming facilities in Batumi, typically found in the city's international hotels including the Sheraton Hotel, Wyndham, Hilton, Euphoria, and others. 
At 900 sq m, the Aspria club, located in the Batumi Mall shopping centre, is the city's largest fitness facility. Batumi Plaza shopping centre on Chavchavadze Avenue also offers a wide range of fitness and swimming possibilities.
Kutaisi's fitness and swimming facilities are relatively limited, though there are several venues available to accommodate local demand. Laguna Kutaisi and the Kutaisi Central Swimming Pool are the two major pools with fitness gyms. Other popular venues operating in the city include Galileo fitness, Kratos fitness, and Jumping fitness, among others.