In 2016, Georgian residents took a total of 12.96 million domestic trips. 46% of those trips included at least one overnight stay, with the average trip length being 2.2 nights. Residents of Tbilisi accounted for the largest share (28.3%) of the trips, followed by the residents of Imereti and Racha (21.3%) and Shida Kartli (10%) regions. Majority of the domestic trips made by the Georgian residents were with the intention to visit friends and relatives. The second and third most frequent purposes are shopping and medical care, respectively. Adjara was the third most visited region in 2016, however, since it is located next to the Black Sea, it was the most popular holiday, leisure, and recreation destination.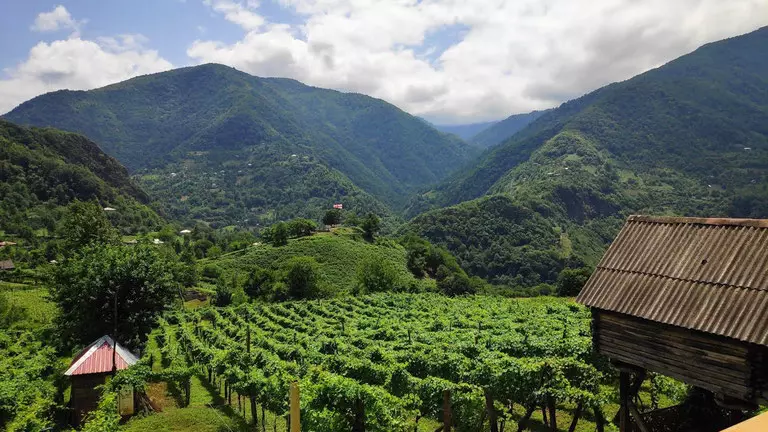 Domestic tourism is a significant part of Georgia's economic activity. In 2016, domestic travel spending accounted for 71.8% of direct Travel & Tourism GDP. Total expenditure made by domestic visitors amounted to more than 1.6 billion GEL. Majority, 463.8 million GEL, was spent on food and drinks, followed by shopping (433.4 million GEL) and transportation (273 million GEL). Since 85.1% of domestic visitors preferred to stay at a friend's, relative's, or their own home, spending on accommodation accounted for only 4.6% of the total expenditure.
869,631 local travelers stayed in hotels in 2016. 58% of them for leisure and 28% for business purposes. Hotels in Tbilisi received 232,390 local guests , while hotels in Batumi and Kutaisi hosted 170,790 and 42,911 Georgian guests, respectively.