Stepantsminda, formerly known as Kazbegi, is best known for its scenic surroundings and magnificent views. Located next to Gudauri in the Mtskheta-Mtianeti region in the Greater Caucasus mountains, Stepantsminda has become an increasingly popular destination among tourists, offering visitors an array of outdoor activities including mountain climbing, horseback riding, paragliding, and visits to Gergeti Trinity church. In recent years, the number of hotels and guesthouses in Stepantsminda has increased with the rise in tourism.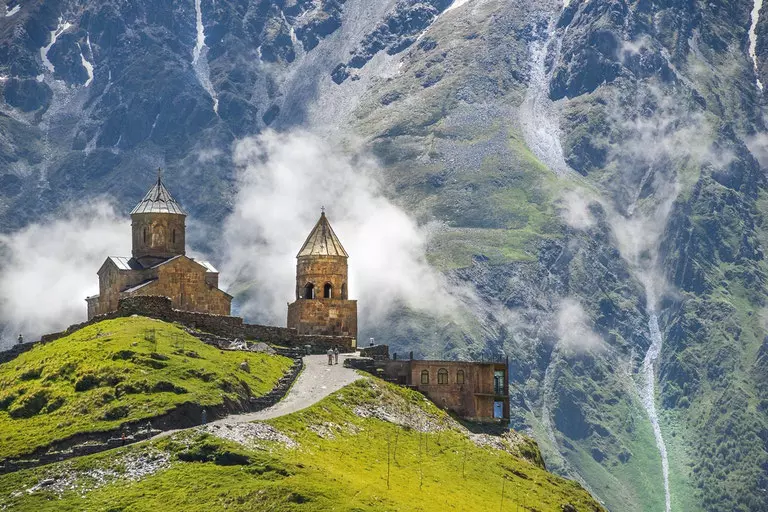 Stepantsminda
Performance Indicators 
The occupancy rate in Stepantsminda was 56% in 2017. The ADR increased by 21% to USD 115. The RevPAR in Stepantsminda hotels grew by 12% over the course of two years.
A new upscale hotel - Porta Caucasia Kazbegi - opened recently in Stepantsminda, adding 33 rooms to the accommodation stock.
Bakhmaro, the country's highest alpine resort, is located 2,000 metres above sea level in the Guria region. The resort is best known for its natural beauty and exceptional views. Proximity to both the Black Sea and dry mountain air makes the Bakhmaro climate truly unique and beneficial for people who suffer from respiratory problems.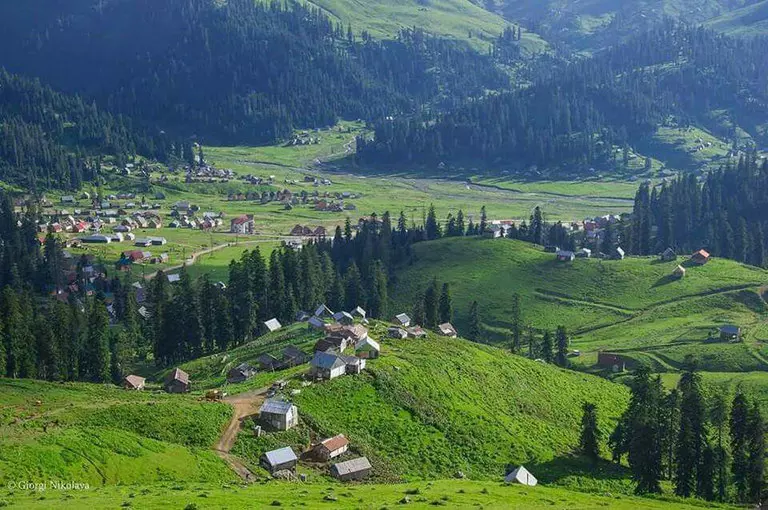 Bakhmaro
Though the resort is seasonally busy from June to September, Bakhmaro has great potential to be a popular year-round tourist destination. Currently, however, its hotel market supply is limited and comprised of guesthouses and a single hotel named "Bakhmaro". The government plans to improve infrastructure for both summer and winter use, and is currently developing plans in conjunction with Artstudio Project.