Description
| | |
| --- | --- |
| Property type | Apartment |
| Square | None m2 |
| Bedrooms | Studio |
| Price | 1,500,000.00$ |
| Buy online | Details |
| Square | from 1260.00 m2 |
| Floors | — |
| Condition | Black walls |
| Has furniture | No |
| Has home appliances | No |
| Building condition | New building |
| Heating type | Central |
| Security | — |
| Conveniences | |
| Personal discount certificate 300$ | |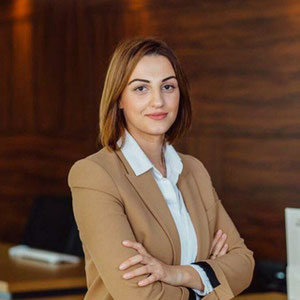 Tamta Margania
Sales manager
Information
Alliance Group is the first development company in Adjara that chose the Goderdzi ski resort for investment.
LTD "Alliance +" was founded in 2005 and the first project it carried out was revolutionary for Georgia at that time: building first modern residential apartments in the city of Batumi. In 2008, as a result of rebranding the company continued its work with a new name "Orbi Group". In the same period of time company launched another successful project – "Hotel type residential house". The product created by our company became one of the most demanded projects in Georgia and outside of its borders, it also became a milestone in attracting investments for the city of Batumi.
Goderdzi Ski Villa on the map of Khulo
FAQ
What is the way of heating?
What is the renovation condition in this object?
Other objects nearby, Khulo
Please fill the form to get notifications about changes in price
Please fill the form to get callback from the developer
Please fill the form to get your personal discount 300$.
Tell us if nobody answers the phone.
Mortgage calculator
| Month | Total | Credit % | To debt | To percents | Balance |
| --- | --- | --- | --- | --- | --- |
order-deal-manager-header
Object note
New list
Goderdzi Ski Villa
Add to list «»?