Georgian economy performed well in 2017; GDP growth picked up to 4.8%.This boost was largely driven by double-digit export growth that worked to improve the trade balance. Based on preliminary data, it is estimated that the annual export rate grew by 29% year-over-year (y-o-y). According to the National Bank of Georgia's preliminary data tourism revenues grew by 27% and money transfers also increased by 20%, narrowing the current account deficit.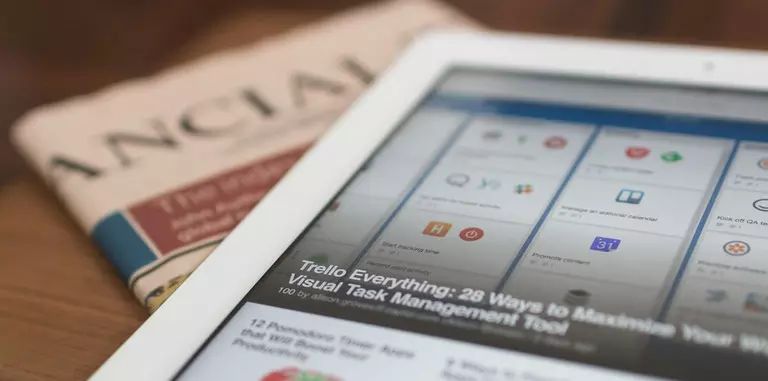 As Georgia's principal trade partner economies such as Russia, Iran, and the EU are recovering, we should expect to see an increase in Georgia's export capacity. Georgia has free trade regimes with countries of Commonwealth of Independent States and Turkey; Georgia has already signed free-trade agreements with the EU, the European Free Trade Association (EFTA) states, and China, and negotiations are currently underway for free-trade with India.
According to the International Monetary Fund's forecast, Georgia will maintain the economic growth at around 4-5.5% in 2018-2021. The Georgian government is committed to fiscal sustainability and restraining current spending. Therefore, the fiscal deficit is expected to narrow through 2018-20.
Exports
Georgia's leading trade export partners in 2017 were Russia, Azerbaijan, Turkey, Armenia, and China. As a group, exports to the EU that increased by 13% y-o-y represented 24% of the total exports, and exports to the CIS countries that rose significantly by 60% y-o-y amounted to 43.3% of the total exports.
Fast-growing Sectors
The fastest growing sectors during the first nine months of 2017 were construction (up 12%), hotels and restaurants (up 11.9%), mining and quarrying (up 7.2%), financial intermediation (up 7%), and real estate operations (up 6.9%).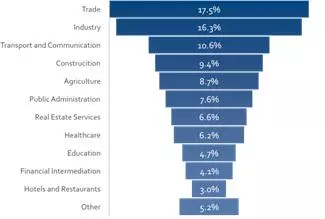 NOMINAL GDP STRUCTURE, 2016
Foreign Direct Investment (FDI)
During the first three quarters of 2017, FDI inflows increased slightly by 3% y-o-y. However, FDI growth in the construction, and hotel and restaurant sectors accelerated by 204% and 287%, respectively. 
FDI is expected to remain high into the 2020s due to two factors. The first will stem from Chinese road and rail investments that plan to link with new, long-distance trade routes (boosting traffic via Turkey, Azerbaijan, and Iran). The second increase is expected to come from foreign investors seeking to do business in a low-tax, lightly-regulated regional base. Approval by the European Bank for Reconstruction and Development (EBRD) to finance the Nenskra Hydropower Plant project (HPP) and the offer of USD on price stability. In addition, reforms continue to support price stability. Georgia's Larization program has triggered the decrease in the dollarization of deposits and loans.