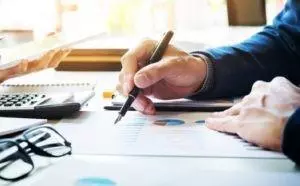 If you want to buy a good apartment with a profitable investment potential, if you want to live in a quality house or earn money by renting out housing – you need the advice of a competent specialist. Experts do not recommend saving on this service – the consultation is not expensive, and the benefit will be invaluable.
Real estate search engine GEOLN.COM provides the "Third opinion" service. This is high-quality professional advice concerning any stage of real estate acquisition - from assistance in searching for an object to full legal support of a purchase and sale or lease transaction.
Our specialists will carefully study all the nuances of each selected object and give them an objective assessment of all the most important parameters. You will be able to hear an alternative opinion of an independent expert – not a realtor, not the developer's sales office, or any other interested seller or intermediary.
We will honestly point out the advantages and disadvantages of the selected objects, and indicate their real investment potential (how much you can earn on them). In this case, you will make the purchase decision by yourself. We will only help you make sure that your choice is correct, or vice versa, we will warn you against a failed purchase.