The process of purchasing primary real estate (from the developer) and secondary (from the owner) does not differ. If you buy an apartment in a building under construction, two agreements are prepared – preliminary and main. The preliminary agreement implies registration of the apartment for the buyer, as the future owner, until the parties fully meet the conditions. On the part of the buyer-until full payment, on the part of the seller-until the completion of the construction and commissioning of the house.
Since 2017, blockchain technology has been introduced into the cadastral system of Georgia, thanks to which the agreement can not be certified by a notary. The authenticity of each document is confirmed by an international bar code, which makes any illegal fraud with real estate documents impossible.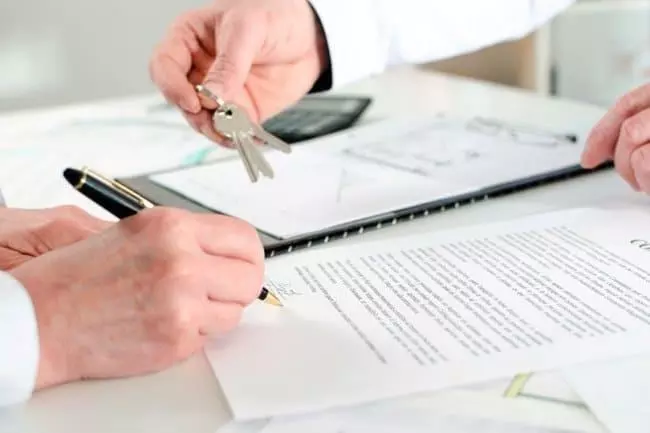 Before signing the agreement, the buyer can independently check all information about the selected property in the Public Registry. To do this, you need to submit an application and a copy of your passport to the House of Justice. An extract from the Registry will indicate the owner of the property, as well as information about all existing encumbrances or alienations of the object – whether the apartment is under arrest or under mortgage. The rate of receipt of the statement is 1 working day or faster, depending on the amount you are willing to pay for it.
Clients often choose the transaction support service provided by the company's accredited legal staff of GEOLN.COM. For more information about supporting real estate transactions follow the link - https://legaladvice.ge/
The process of concluding a purchase and sale transaction consists of the following stages:
Making a deposit for the object you like. As a rule, the amount does not exceed 10-20% of the property value.
Conclusion of a purchase and sale agreement. Signed by the seller and buyer in three copies – one remains with each of the parties to the transaction, the third is stored in the House of Justice. The agreement is drawn up in the Georgian language, as well as in the corresponding foreign language, if one of the parties is a citizen of another country.
Cash settlement. The buyer can pay in cash or deposit funds to the seller's bank account. Bank branches are located directly in the House of Justice.
Registration of ownership rights. It is carried out on the basis of the provided purchase and sale agreement and a bank statement confirming receipt of money by the seller. The entire process of registering property rights takes 1-4 days, depending on the payment amount. The certificate of registration is stored in the house of Justice, and a statement of ownership can be freely obtained on the Registry's website.