One of the most effective programs in the world for attracting funds to the country is providing foreigners with a residence permit or citizenship in exchange for investment and purchase of real estate. Thanks to this, many European countries were able to significantly improve the condition of their economies and develop the infrastructure of regions and cities.
This opportunity also exists in Belarus. Foreigners who own real estate in any location of Belarus are entitled to a residence permit, and subsequently, to the citizenship of the country.
Currently, you can get a residence permit when buying real estate in the amount of 150,000 EUR. Any foreign citizen and stateless person who has documents that prove his identity can buy real estate and become an owner.
GEOLN.COM experts monitor trends in the real estate market in Belarus, the latest analysis of the situation showed that the authorities of the Republic of Belarus are working to attract investments and strive to create comfortable conditions for the business. Laws are being improved, bureaucratic procedures are being reduced, and system of investment regimes is being developed.
But at the moment it can be stated that programs for obtaining a residence permit for the acquisition of real estate are not very successful, and there is no rush of demand for a Belarusian residence permit among foreign investors. So far, basically Belarus continues to attract only immigrants from the CIS countries. The reasons are the absence of language and mental barriers, transport accessibility, as well as the neutral position of the country's leadership regarding regional and national conflicts.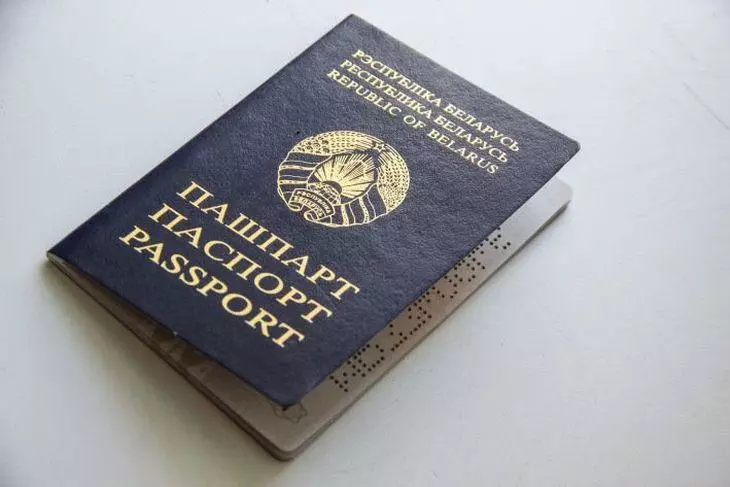 Nevertheless, we advise everyone who likes to have a quiet and measured life in a peaceful calm country with a stable socio-political situation to take a closer look at Belarus.
Buying real estate in Minsk is one of the best investment options in Belarus. This is a reliable way to preserve and increase your personal funds. Owning an apartment in the capital of the country has the greatest prospects in terms of generating passive income. Business activity is always in full swing here, Minsk constantly and year-round attracts tourists and workers from other countries. This means that your apartment will be in demand and profitable.
The GEOLN.COM real estate search engine is the best tool for finding verified properties from developers and owners safely. If you are interested in real estate in the Minsk region or in other regions of the country - go to our website and choose apartments yourself, without intermediaries.
Please note that:
The procedure for buying real estate by foreign residents is different from transactions with citizens of Belarus.
Foreign citizens in Belarus do not have the right to buy land, whatever their purpose is. Land plots can only be leased.
If you are in doubt before making an important decision, contact the GEOLN.COM Service Center in Belarus. Read more about the work of the Center here. Our experts will provide you with any advice and legal assistance when purchasing real estate in the Republic of Belarus.
What are the privileges of having a Belarusian residence permit?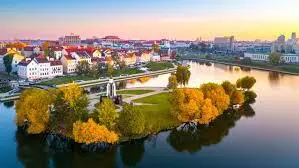 A residence permit in Belarus is practically a Belarusian passport. It gives the same rights that citizens of Belarus have. The only differences are that the residence permit does not imply the granting of voting rights to a person. The residence permit does not provide an opportunity to either run for government bodies or elect them.
Also, people with a residence permit cannot work in government agencies. The exceptions are citizens of the Russian Federation - if they have a residence permit, they can participate in local elections and hold public office.
All other social opportunities with a residence permit are available to foreigners on equal terms with Belarusian citizens - access to free education and medicine, receiving pensions, benefits etc.
Who can apply for a residence permit in Belarus?
The following categories of foreign citizens can obtain a residence permit:
Those who have a temporary residence permit and who have been living in the Republic of Belarus continuously for the past 7 years.
People who have been married to citizens of Belarus for 3 years or more.
People who were previously citizens of the Republic of Belarus or lived in the Belorussian SSR, as well as their direct descendants.
Those who identify themselves as Belarusians and their descendants who were born outside the current territory of the country.
People with refugee status and those who have been granted asylum in the Republic of Belarus.
Citizens of Russia, with which Belarus has special international agreements.
Family members, ethnic Belarusians, whose relatives (even distant ones) are citizens of the Republic of Belarus.
People with outstanding abilities and talents, who have great achievements in any industry, or highly qualified personnel that the country of Belarus needs.
Foreign investors who have invested in the country's economy the equivalent of EUR 150,000 and more, including those who have bought real estate in the Republic for this amount.
Refusal to issue a residence permit will be received by people who have failed to prove their right to a residence permit, who have dangerous diseases, who have reported false data, and who have entered into a fictitious marriage to obtain a residence permit.
List of documents for registration of residence permit

Upon arrival in Belarus and settling at a certain address, you need to contact a special authority - the Department of Citizenship and Migration (OGiM) and obtain a temporary registration of the place of residence. The same department is responsible for issuing a residence permit. Immediately inform about your intention to obtain a residence permit and take an exact list of required documents.
You can register not only in a rented (or your) apartment, but also in your friends apartment, in a hotel or in sanatoriums.
Please note that the entire set of documents must be submitted in Russian or Belarusian. If your papers are in a different language, they will have to be translated and certified by a local notary.
For today, the list of documents looks like this:
Application form (issued to the Department of State Inspection).
A document for traveling abroad (passport) and a copy.
Autobiography.
A document that is the basis for obtaining a residence permit (marriage certificate, metric, etc.).
Referral to fingerprinting.
Four fresh color photos of 4x5 cm.
Medical certificate.
Certificate of no criminal record.
Receipts for payment of the residence permit form and the national tax.
Application for registration at the place of residence and a document confirming permanent residence at this address (ownership of an apartment or a long-term lease agreement).
For minor children, you must additionally provide an identity card - a metric or a passport, as well as data on their citizenship.
This is the list of basic documents, but the list can be expanded or changed by the authorities at any time.
Tips from GEOLN.COM Experts 
First go through the fingerprinting procedure. Its results will be ready within 30 days, they are immediately sent to the Department of Citizenship and Migration. Without it, the process of obtaining a residence permit will not begin. The procedure is free. Bring some wet wipes to wipe the pigment off your hands.
An application for registration at the place of residence is taken at the clearing and reference center (RSC) of the corresponding district. If you are renting a house, then you need to go there with the owner of the apartment and the property documents. Write an application, and within 30 minutes you will receive the necessary certificate.
A police clearance certificate can be taken at the place of registration in your country, or ordered from the consulate/embassy of your country in Belarus.
In the autobiography, it is enough to indicate the main events in your life and their time frames, as well as provide information about close relatives.
The most time consuming process is obtaining a medical certificate. To do this, you will have to bypass several doctors and take tests. Please note that certificates have an expiration date - some are valid for several days, some for a month. The final medical certificate itself is valid for 1 month from the date of issue. It is better to bypass the examination at the medical center, because in the clinic you will have to make an appointment in advance and run around different areas of the city between the buildings of the institution. All doctor's consultations and tests will be paid for you in any case, get ready to spend on everything from about €80 to €100.
The national tax for obtaining a residence permit costs about €20, a residence permit form is about €10, registration at the place of residence is about €5.
Simplified process of obtaining a residence permit for citizens of Ukraine 
The easiest way to obtain a Belarusian residence permit is provided for citizens of the Russian Federation. But for the citizens of Ukraine, the President of Belarus also established new preferential conditions for obtaining a residence permit several years ago. This was done due to the fact that not all Ukrainians have the opportunity to take the necessary certificates with them, and not everyone has the finances to pay the fee and undergo a medical examination due to the difficult situation in their homeland.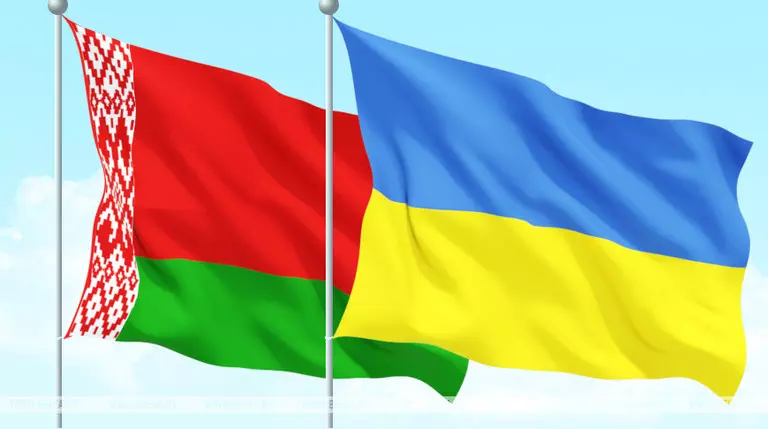 In particular, Ukrainians wishing to apply for a Belarusian residence permit only need to live in Belarus for 1 year. They are exempted from paying state fees, undergo a medical examination free of charge, and they are not required to submit all documents if this is not possible.
Final of the process 
After submitting the entire package of documents to the Department of Citizenship and Migration, you will receive a letter about the decision made in relation to you within 3 months. If your application for the residence permit is approved, you will be invited to come to the Department of State Inspection and Migration and will indicate a list of additional documents that you will need to bring with you.
As a rule, the first time the residence permit is issued for a period of 2 years. Subsequently, if there are any grounds, it can be extended for another 5 years. To do this, you should contact the Citizenship and Migration Department 1 month before the expiration of the residence permit. The procedure for extending the residence permit is much simpler than the procedure for obtaining the residence permit. You will need 4 fresh photos of 4x5 cm, a receipt for payment of the national tax and a completed application form. This usually takes no more than 2-3 hours.
If the issuance of the residence permit is denied, and the person has no legal basis for staying in Belarus, then he is obliged to leave the country within 30 days.
Can the right to the residence permit be revoked ahead of schedule? 
Yes. There may be several reasons for this - deportation, moving to another country for permanent residence, detection of false data in the submitted documents, expiration of the national passport, receipt of more than 5 administrative penalties within 1 year and late payment of fines, loss of grounds for residence permit (for example , divorce), commission of a crime, violation of the law, threat to national security, public order, morality, violation of the rights and freedoms of other citizens, as well as the lack of a permanent source of income for you and your family members over the past 6 months.
Citizens who have received a Belarusian residence permit are required to stay in Belarus for at least 183 days a year. Otherwise, the residence permit will be canceled.
In addition, you will lose the right to a residence permit if you receive citizenship of the Republic of Belarus.
How to obtain citizenship of the Republic of Belarus
The decision on granting citizenship is made personally by the President of the country. To do this, you need to write a statement, drawn up in free form, with the obligation of the applicant to respect and comply with the Constitution and other laws of Belarus, as well as attach a number of documents.
Citizens with a residence permit who have been continuously living in Belarus for the last 7 years have the right to obtain citizenship. This figure can be revised for such categories of persons:
Those who identify themselves as Belarusians, and their descendants born outside the territory of Belarus.
People who have outstanding services to Belarus or high achievements in any industry, or specialists that the state of Belarus needs.
Foreigners or stateless people who previously had citizenship of the Republic of Belarus.
Documents for obtaining citizenship of the Republic of Belarus: 
Application form.
Four fresh color photos 3x4 cm.
Autobiography.
A copy of your passport or other identity card.
Copy of birth certificate.
Copy of marriage or divorce certificate.
A document confirming the source of income.
A document confirming the termination of another citizenship or a statement indicating the reasons why the termination of citizenship is impossible for reasons beyond the control of the person.
A document confirming that the applicant is a Belarusian or giving grounds to identify himself as a Belarusian.
A copy of the document stating that the person previously had the citizenship of Belarus.
Police clearance/criminal record certificate from a foreign country for applicants over 14 years old.
GEOLN.COM experts are ready to answer all your questions, as well as provide comprehensive assistance at every stage of the search and purchase of real estate in the Republic of Belarus. In continuation of the review, we recommend that you watch the program on the TRK Grodno. We figure out how to get a residence permit in the Republic of Belarus in details. Visiting: Deputy Head of the Citizenship and Migration Department of the Internal Affairs Directorate of the Grodno Regional Executive Committee, Grik Marianna Slavomirovna.
Best regards,
 team GEOLN.COM